Slider / Barn Door Shower Doors
This Custom Cut Coral Cambridge Slider With Solid Stainless Steel Header Is Luxury You Are Looking For In Your Bathroom. With 3/8" Invisible Shield Glass This Slider Provides A Rich Elegant Look And Protection You Need When It Comes To Hard Water Stains And Mineral Build Up.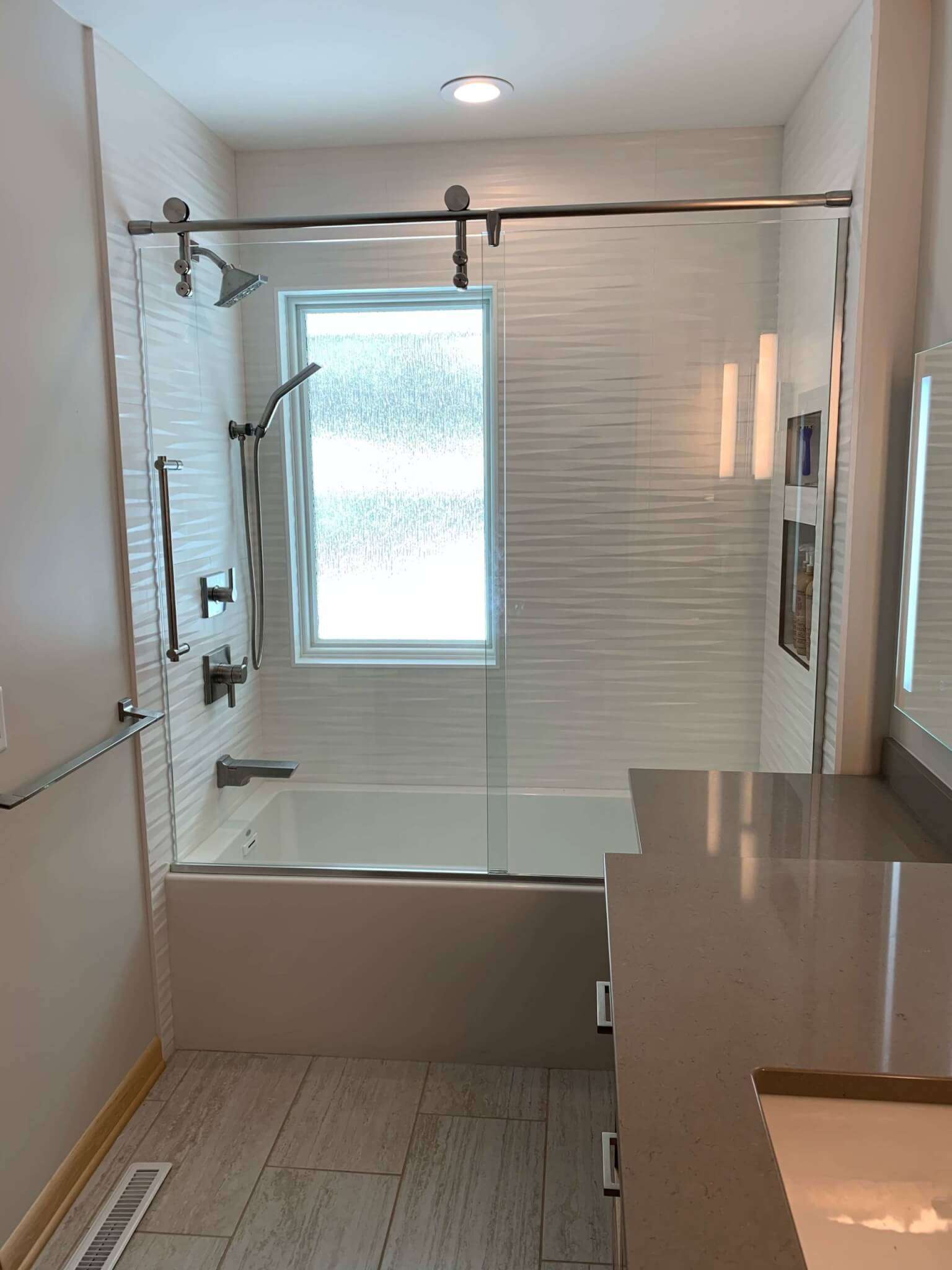 Free Estimate-please enter as much information as you can so we can give you the best estimate.