Glass Shower Doors / Enclosures
Having the proper glass shower door or shower enclosure can truly transform any bathroom, and no one does it better than Glass and Mirror, Inc. We offer a comprehensive selection of glass shower doors and shower enclosures, and have been serving Minneapolis, St. Paul and the greater Twin Cities metro area for over 30 years. We specialize in a variety of shower doors – from heavy glass/frameless shower doors, as well as framed doors and enclosures. Call us today or stop in our showroom to see how we can give your shower the look you've always dreamed it had.
Our custom glass shower doors and shower enclosures include:
Shower doors
Inline panels
Step up returns
Neo angle
Corner stalls
Shower slider
Tub sliders
Multiple hardware and handle finishes to select from
Shower enclosure and hardware suppliers:
Give us a call or preview our service area to get started with our Twin Cities Glass Company.
Contact us at :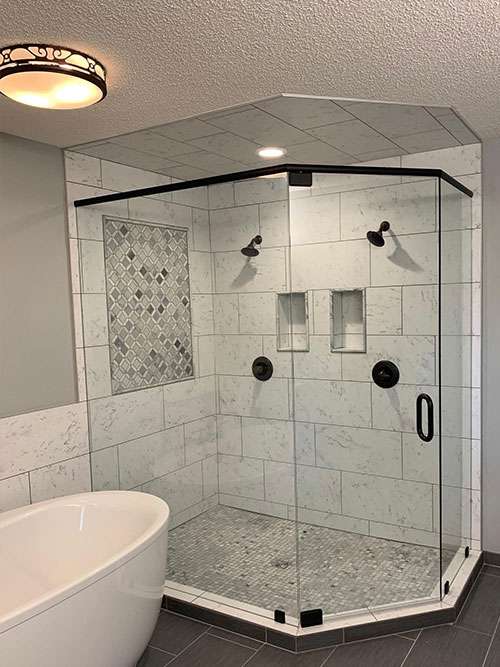 Free Estimate-please enter as much information as you can so we can give you the best estimate.