Semi-Frameless Shower Doors
3/8 Inch Frameless Brushed Nickel Shower Door With Panels With Custom Cut Header.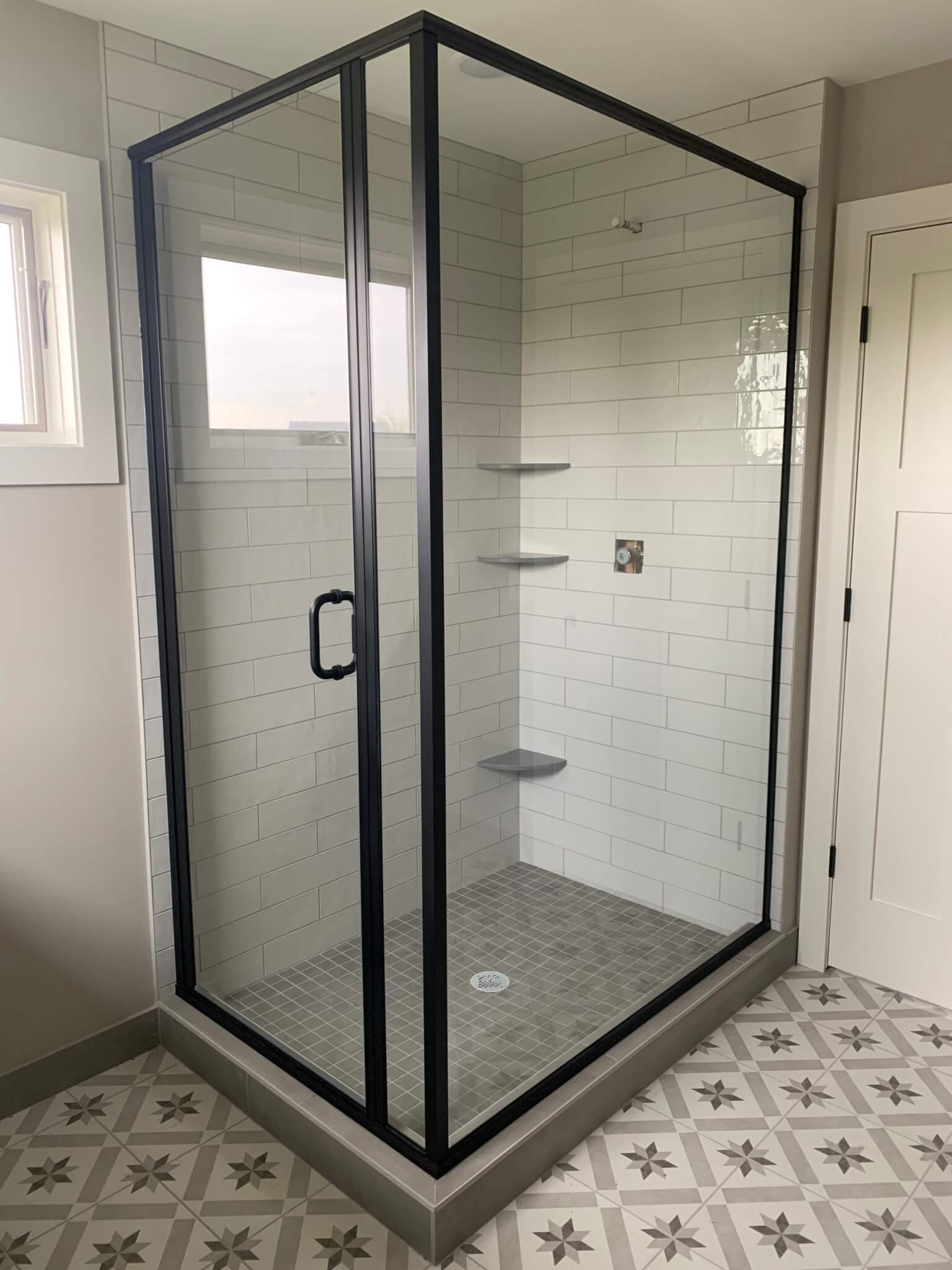 Beautiful semi-frameless corner shower enclosure with 1/4′ glass, invisible shield and matte black hardware.
Free Estimate-please enter as much information as you can so we can give you the best estimate.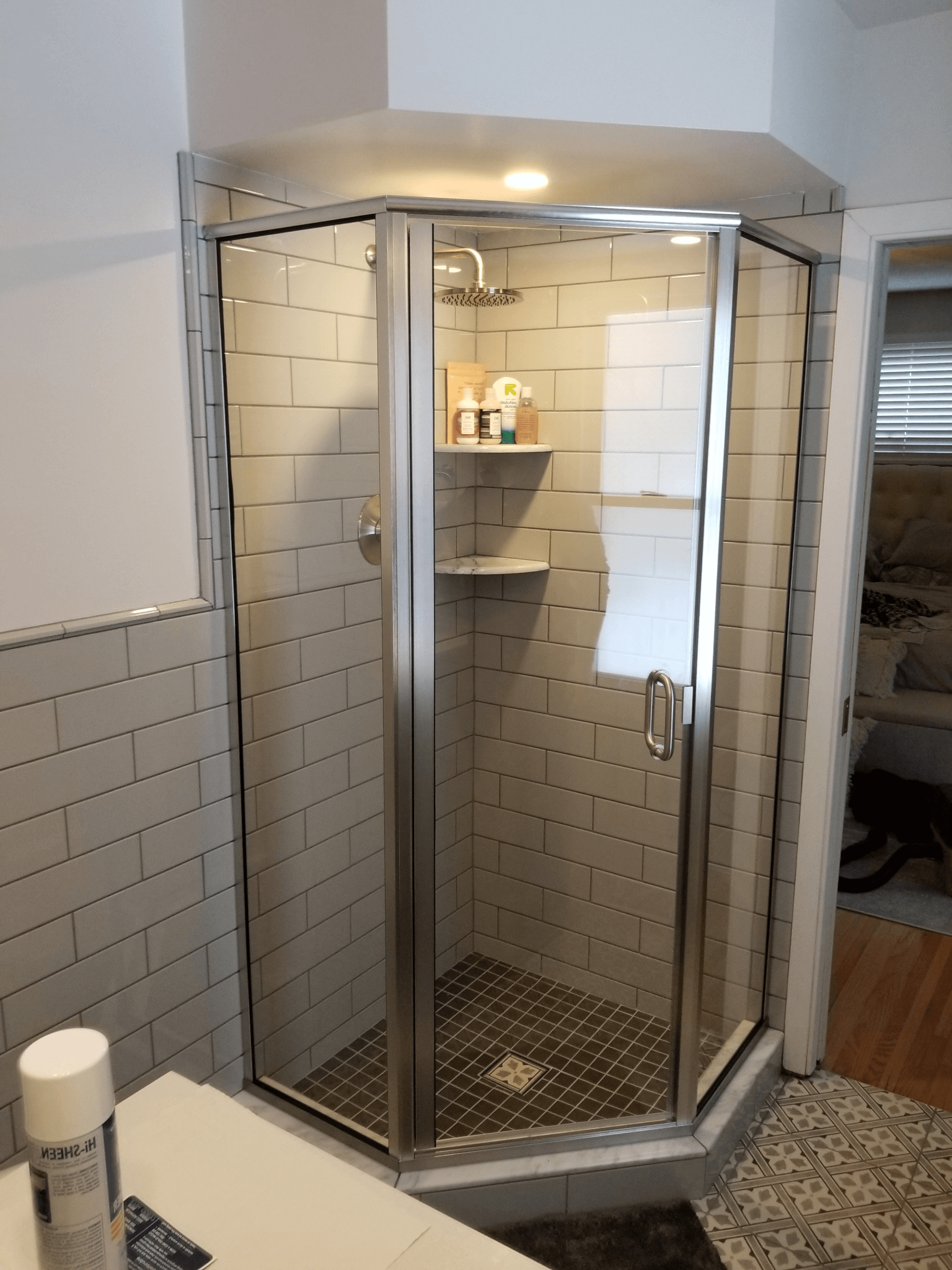 This Basco Neo Angle with chrome hardware worked perfect to update this bathroom. 
A Lot Of Customers In The Beginning Of The Process Can Show Concerns About Headers Taking Away From The Overall Look Of Their Bathroom. When Done Right, It Can Add To The Feel And Design Of The Shower. Here Is A Great Example!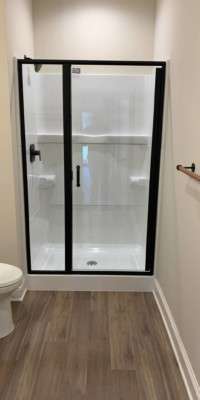 With fiberglass surrounds you can add a striking semi-frameless enclosure, that gives you the custom look and ensure water management and weight are not an issue!