Semi-Frameless Shower Doors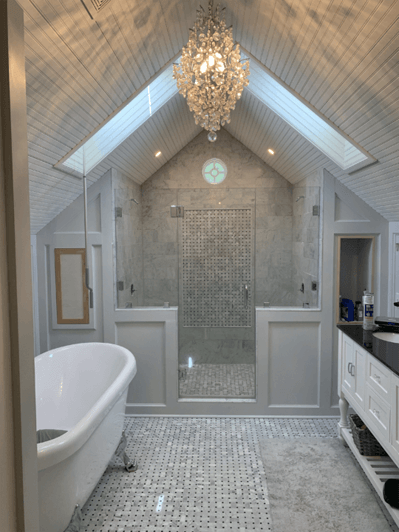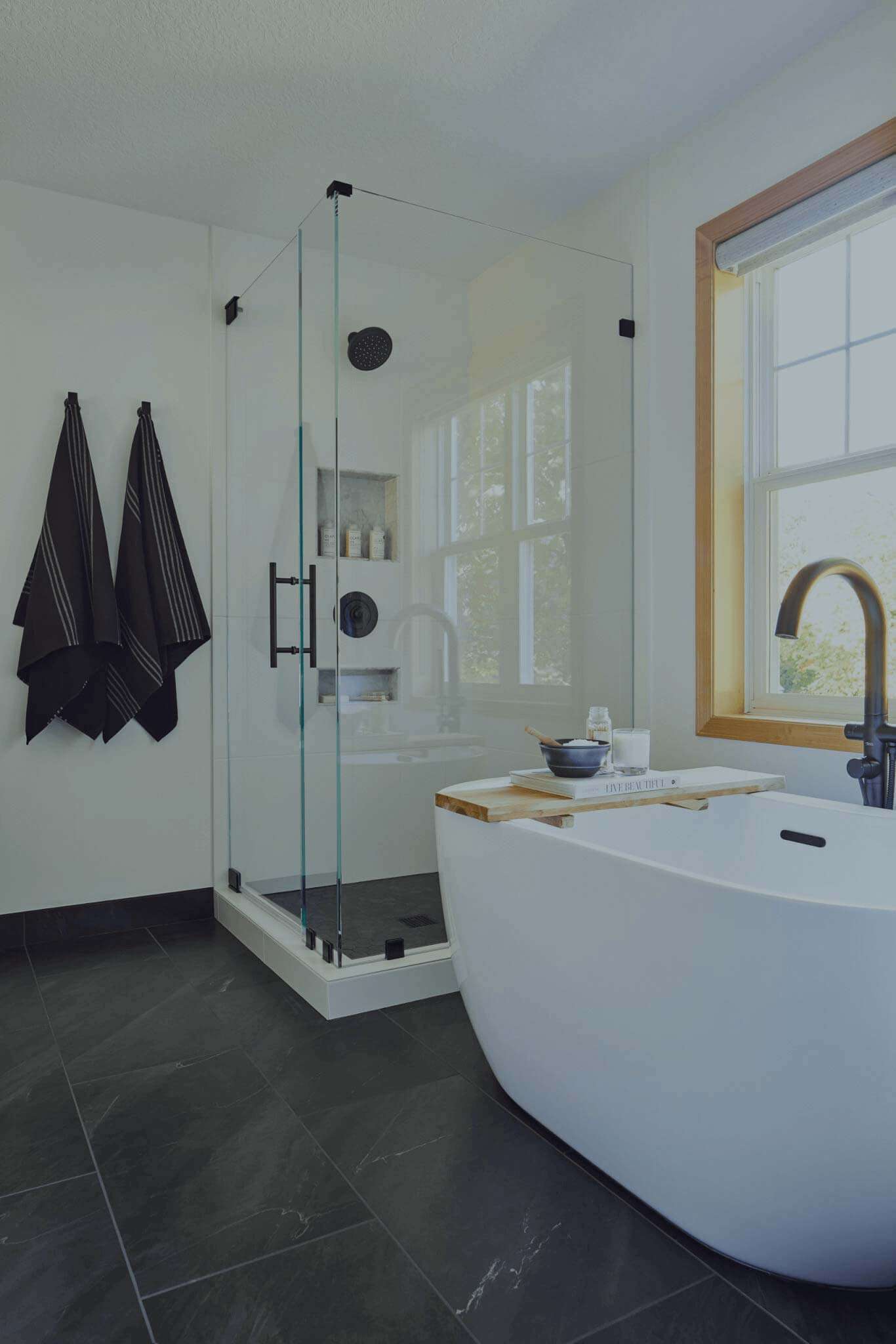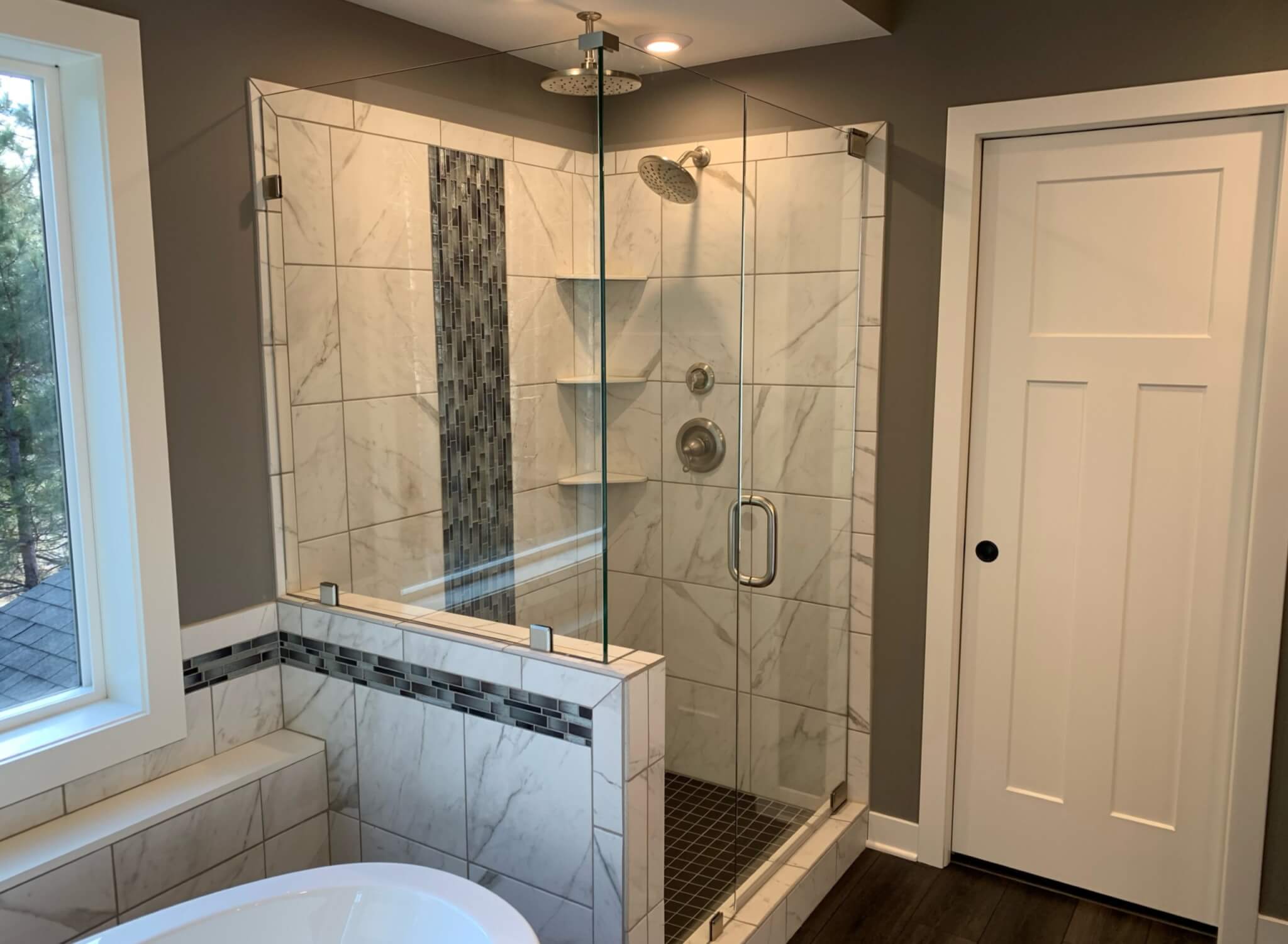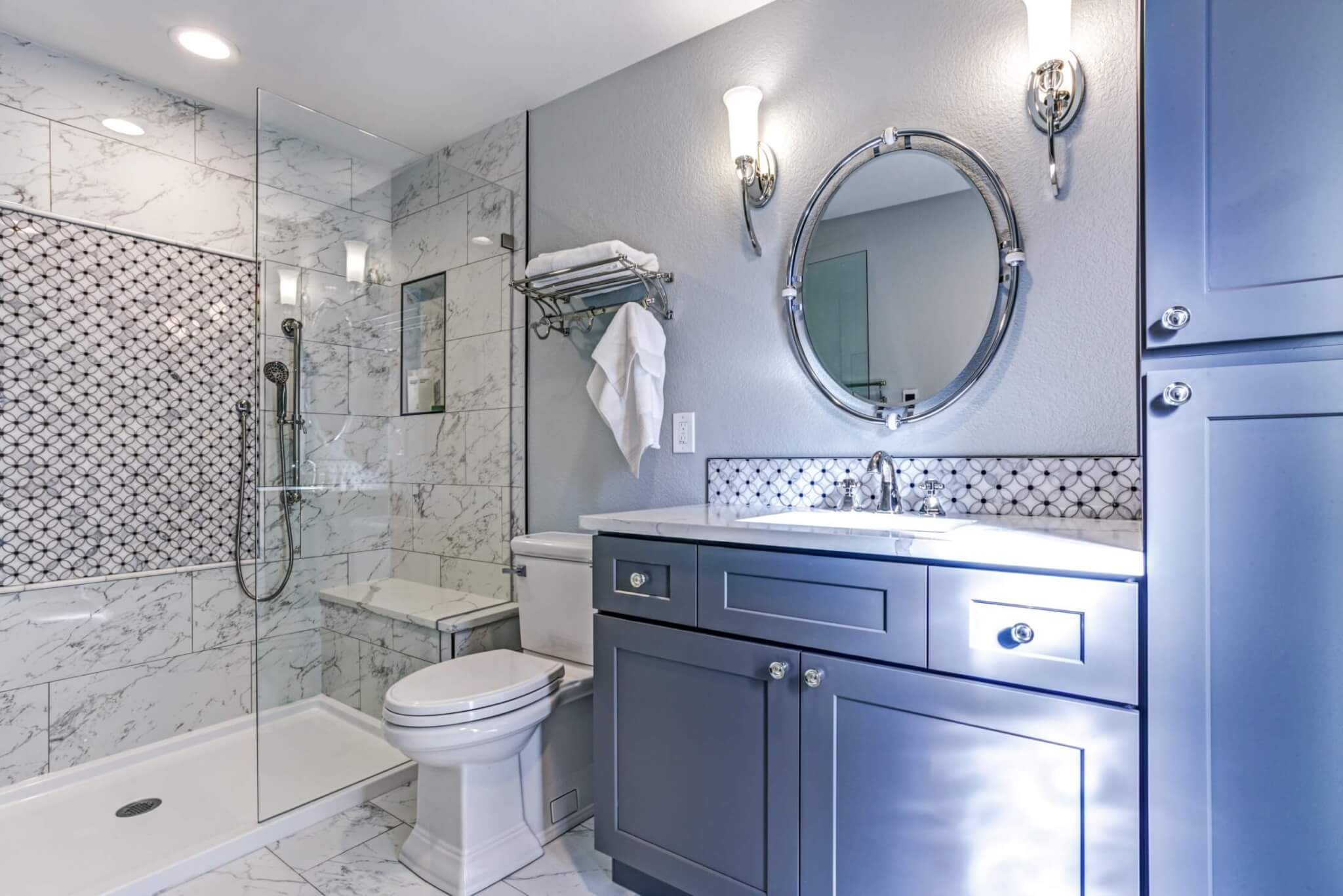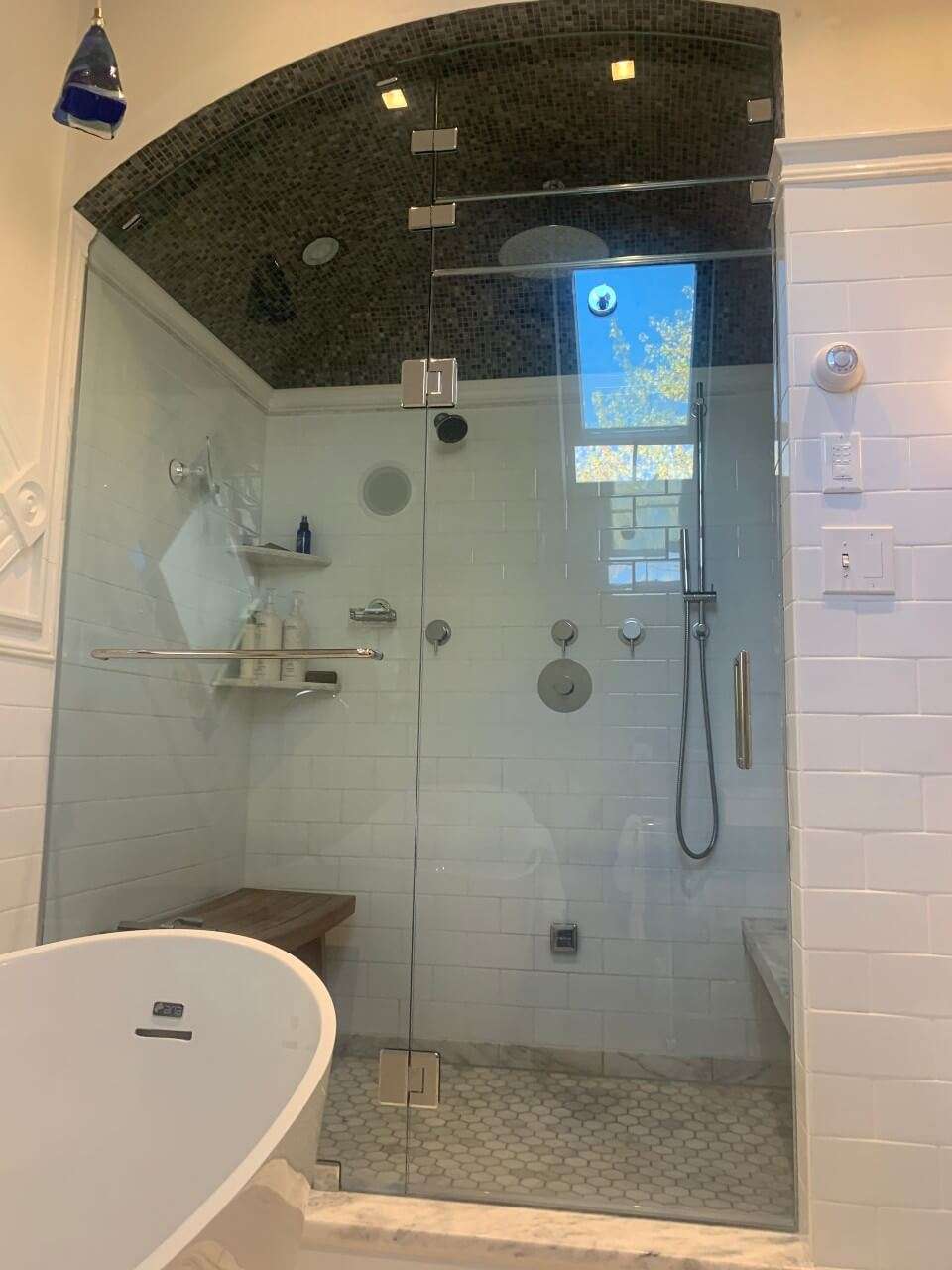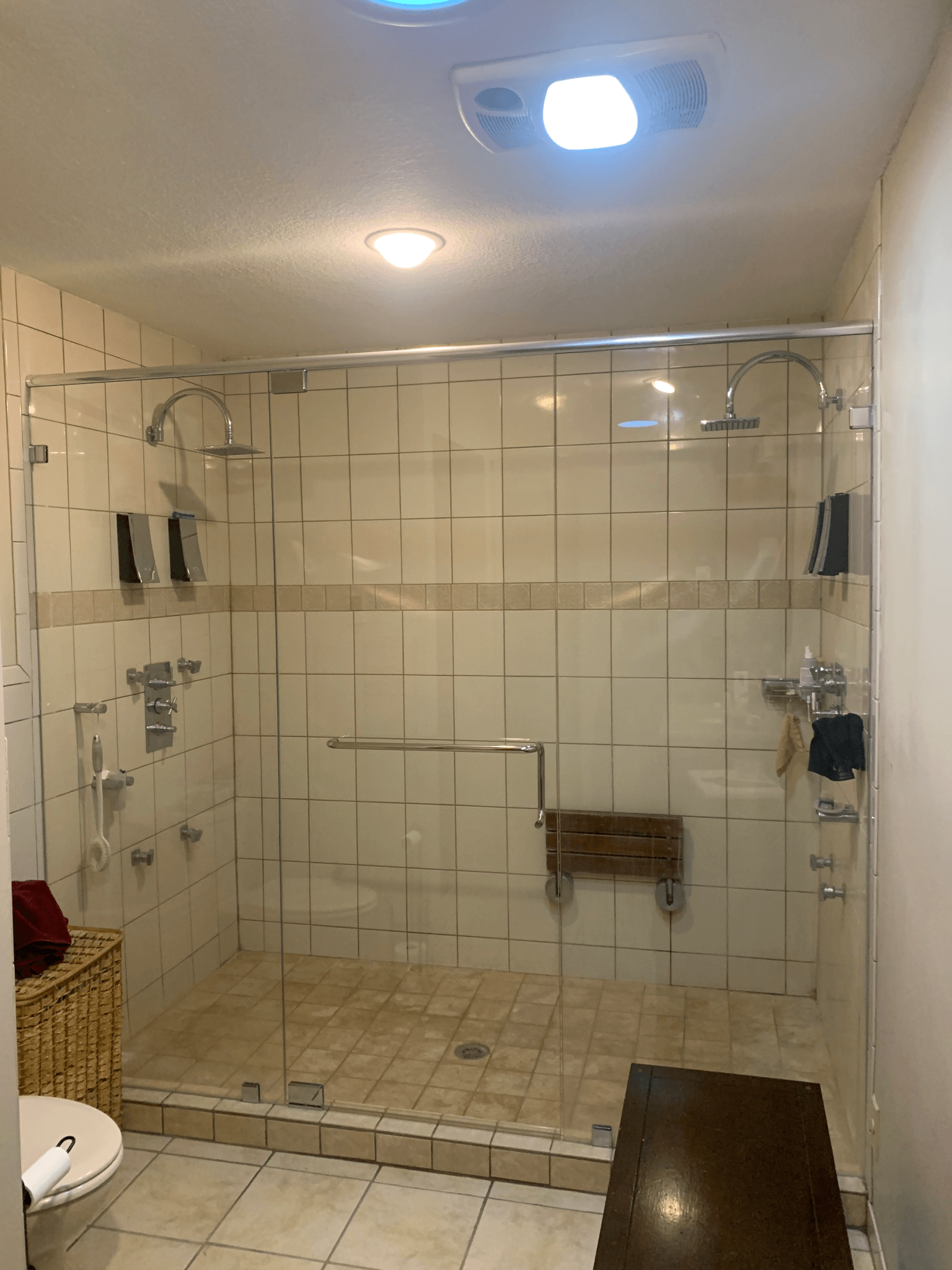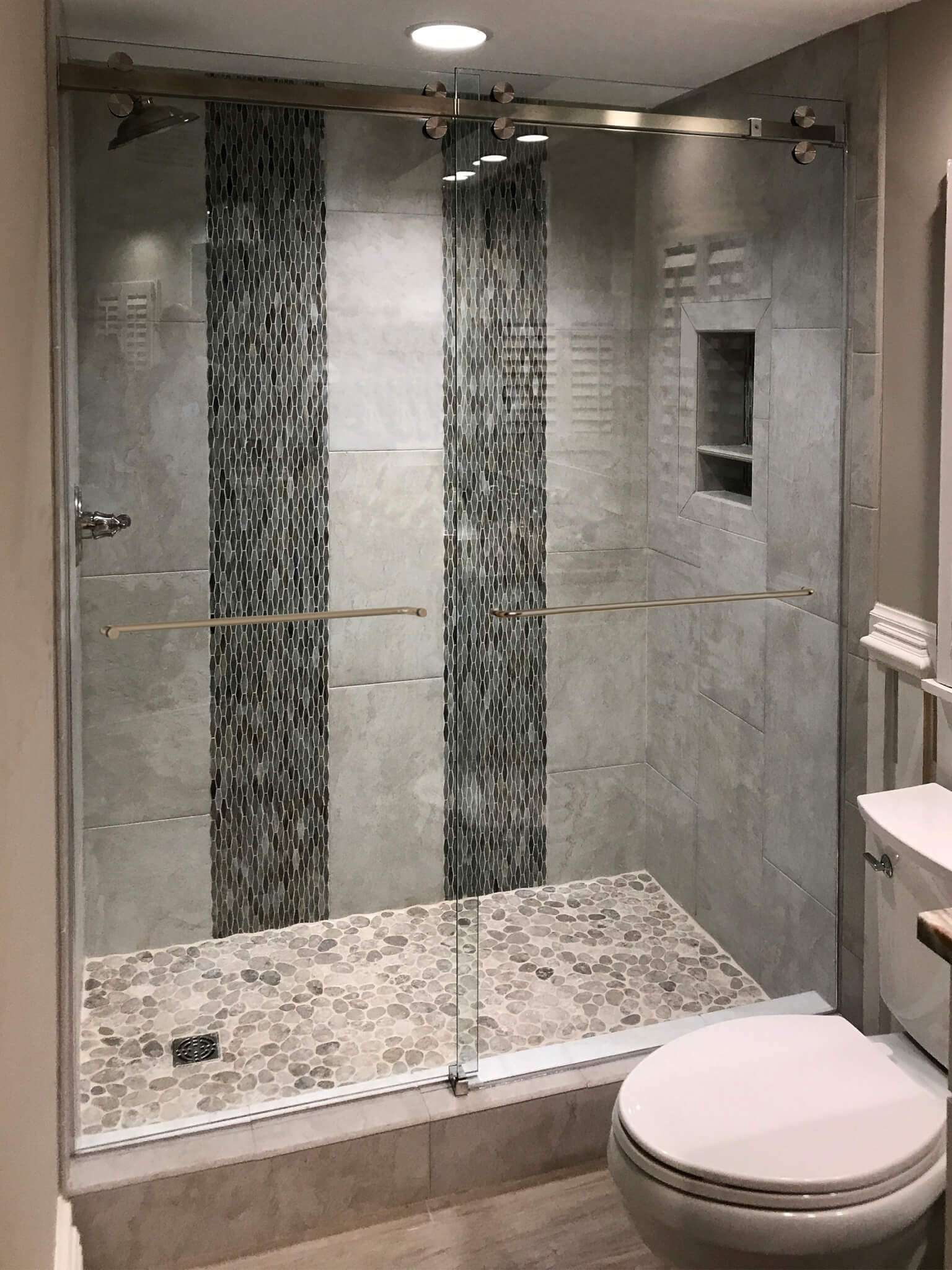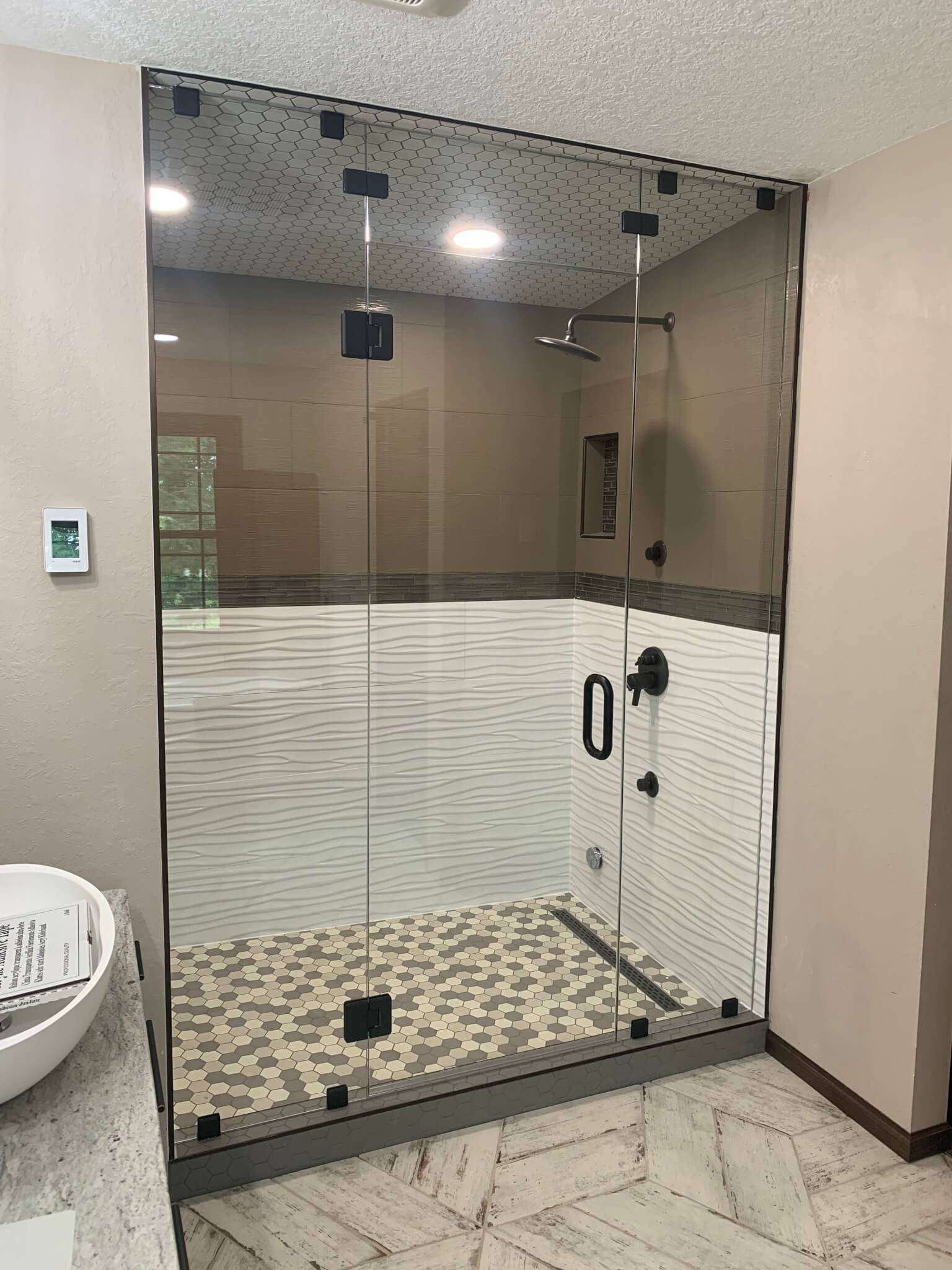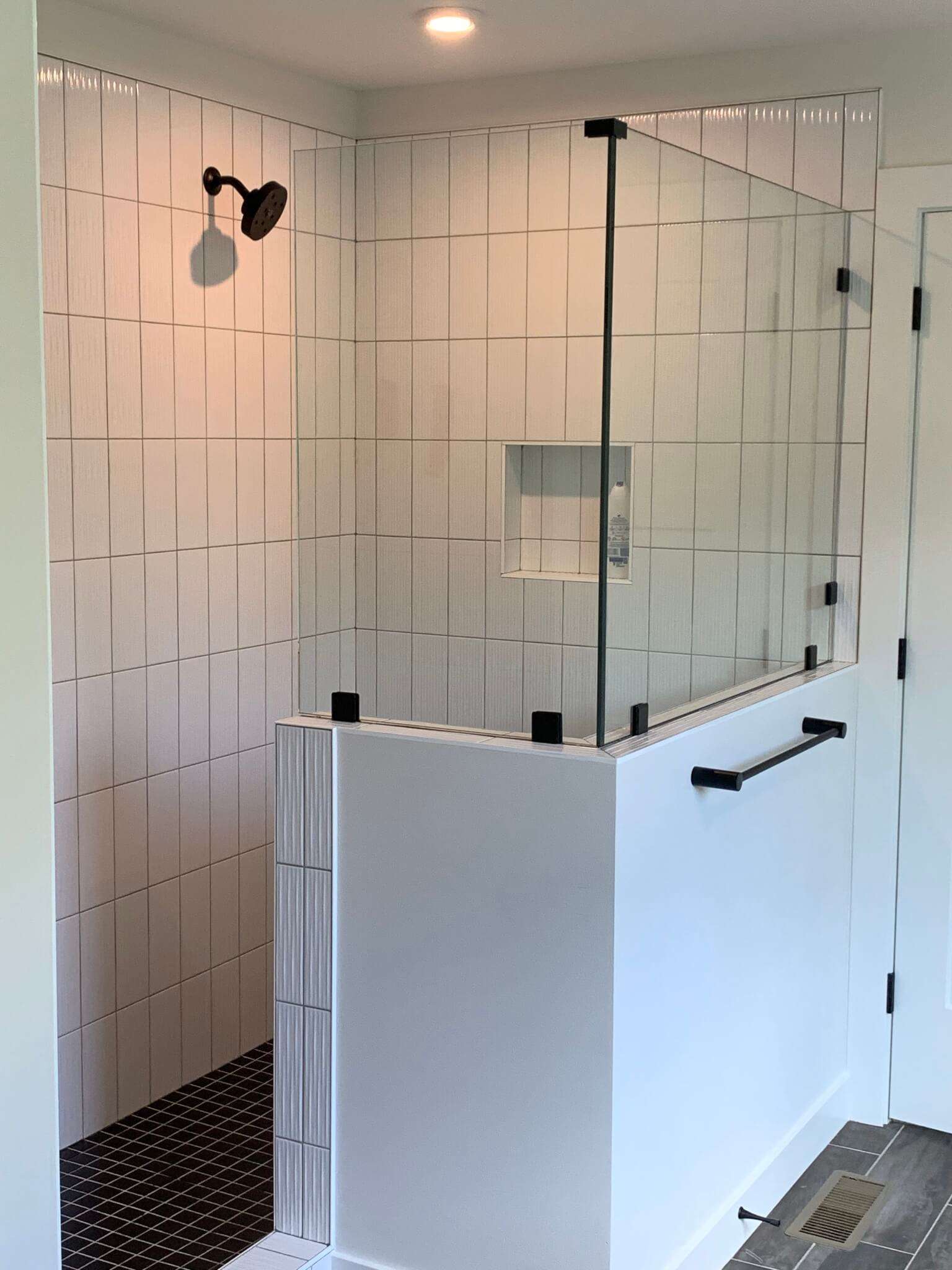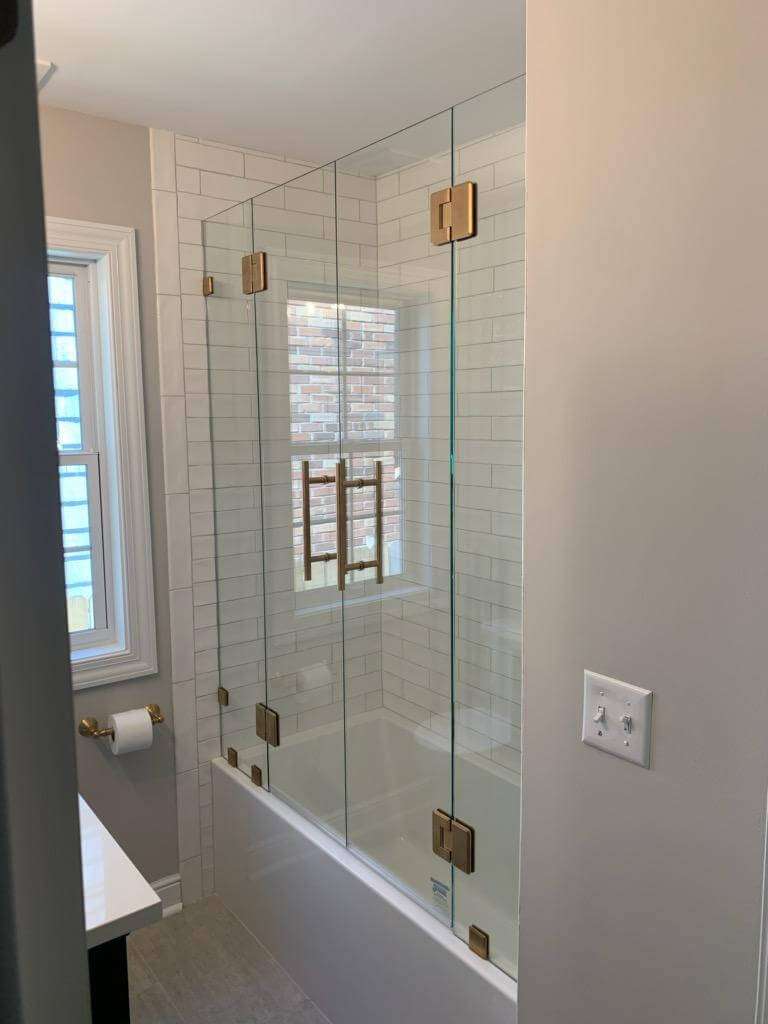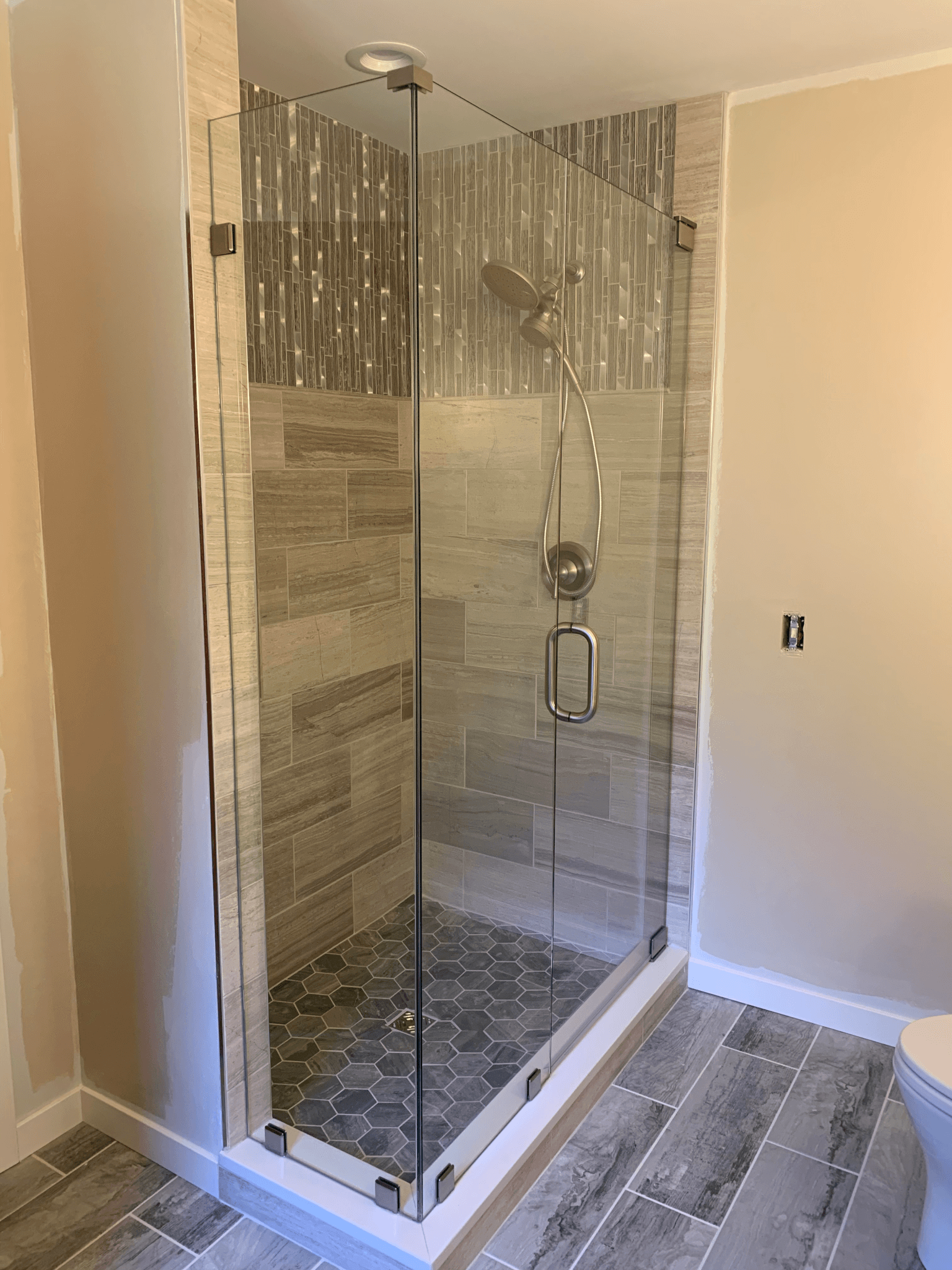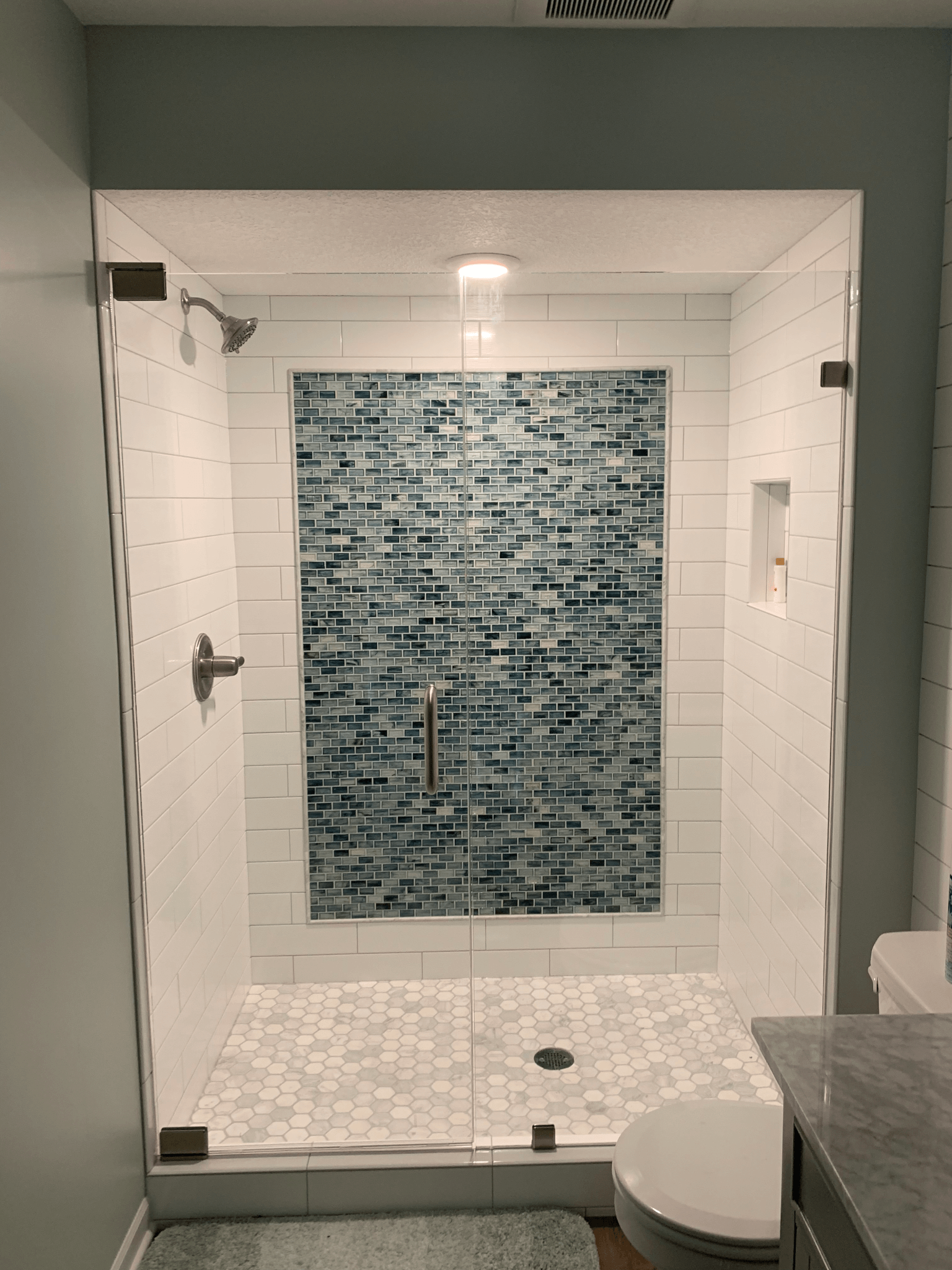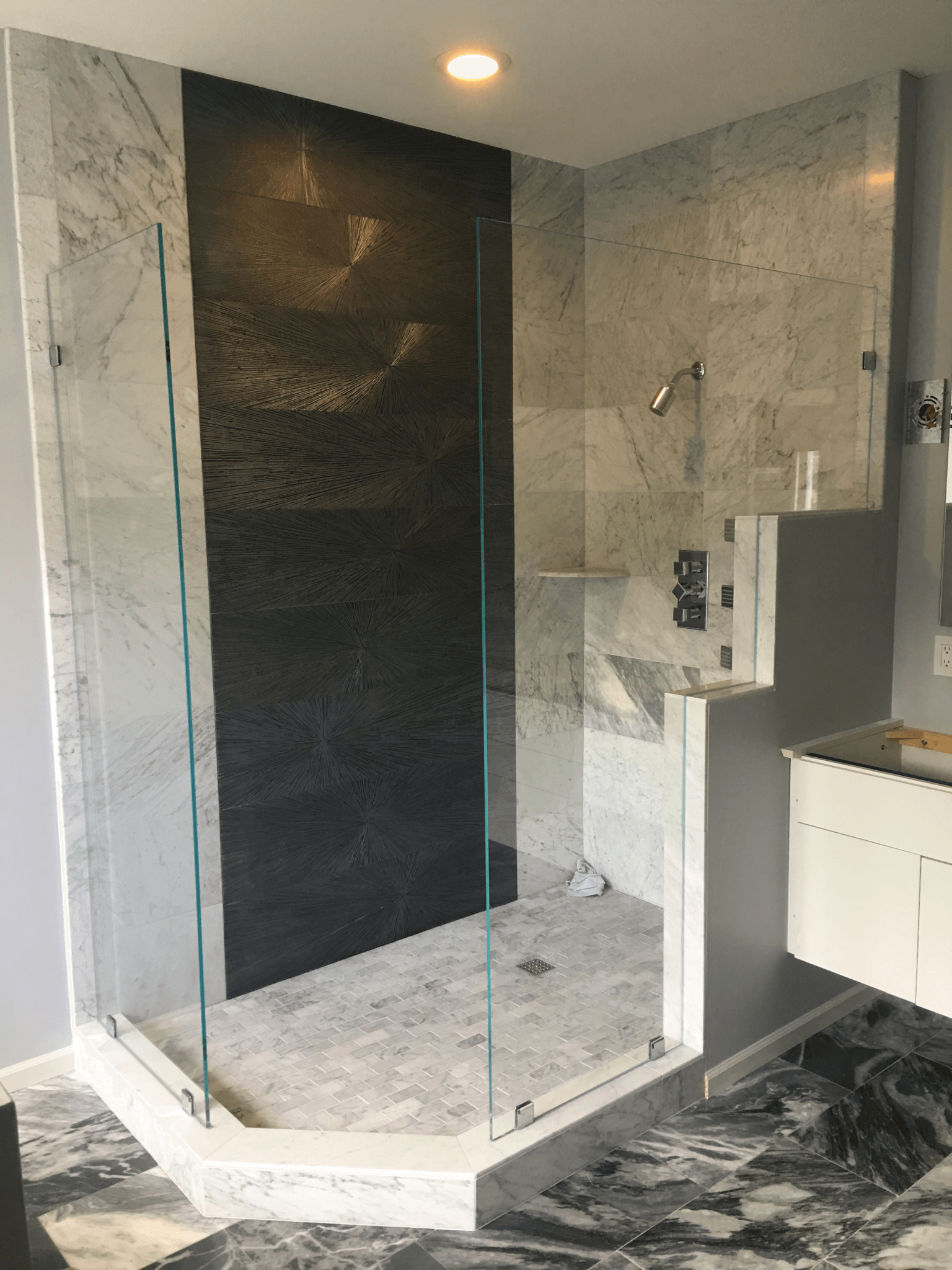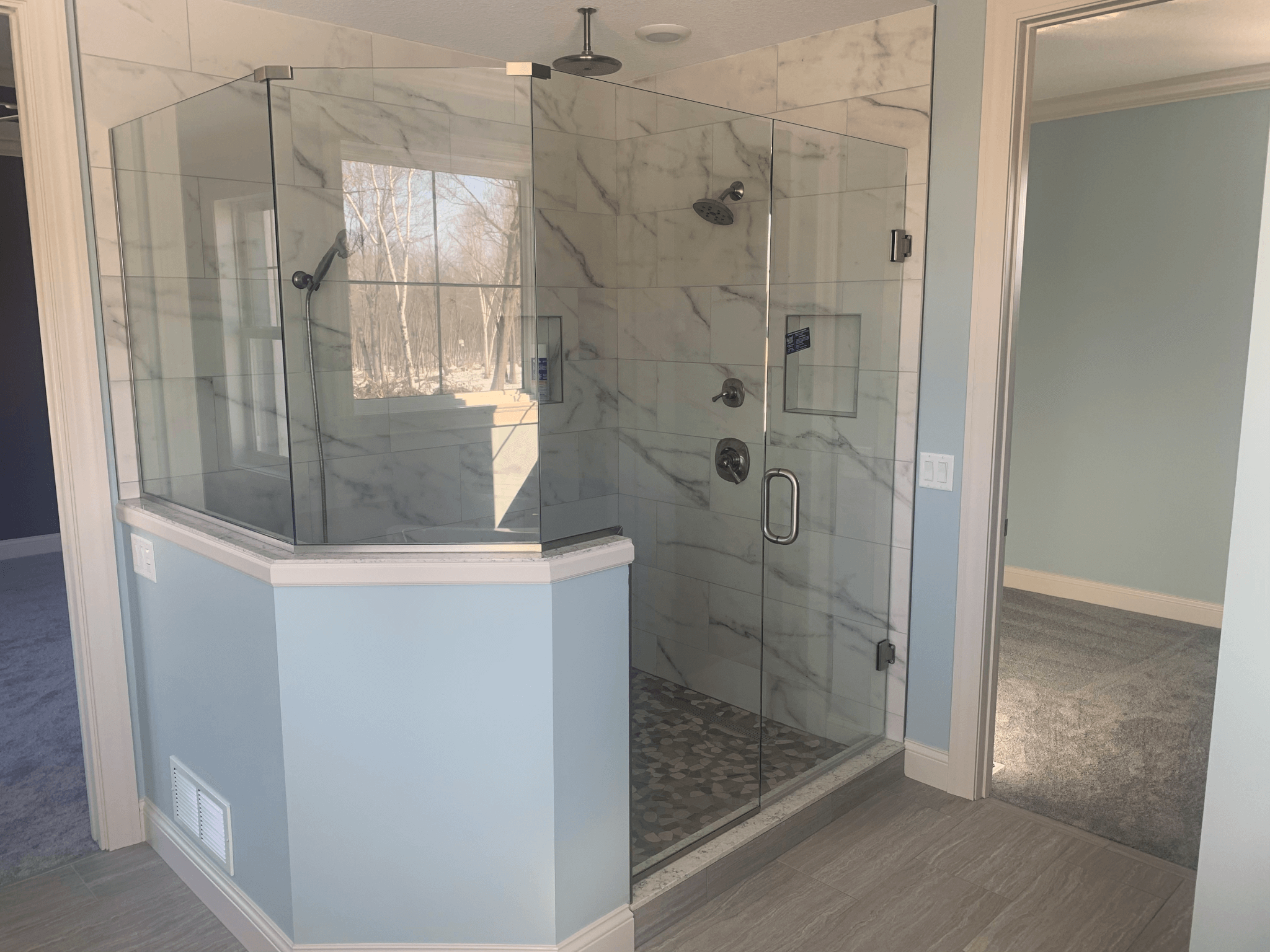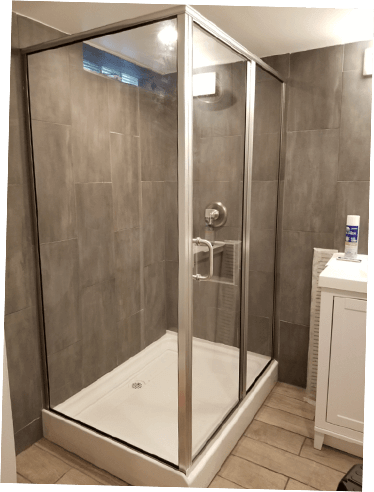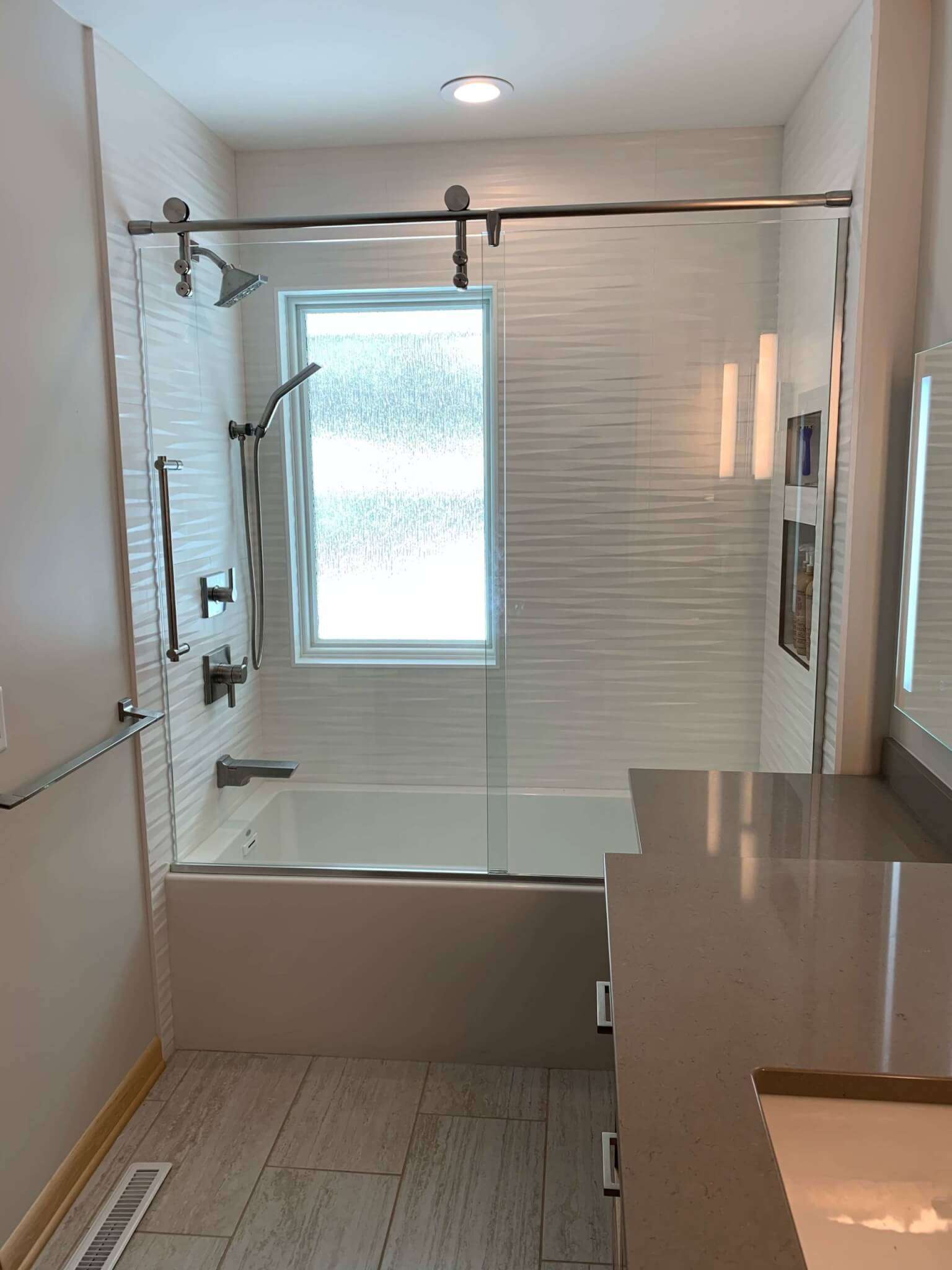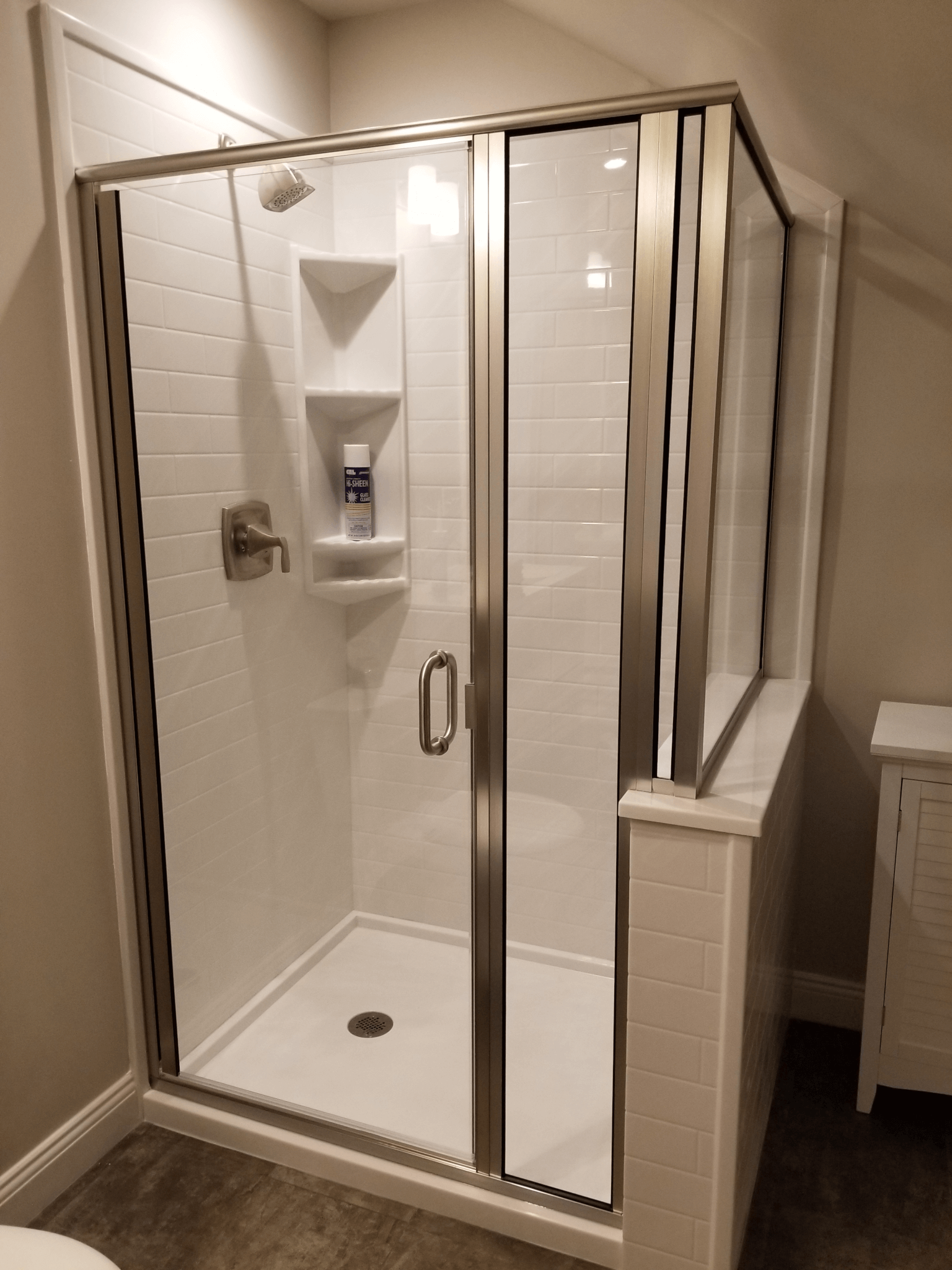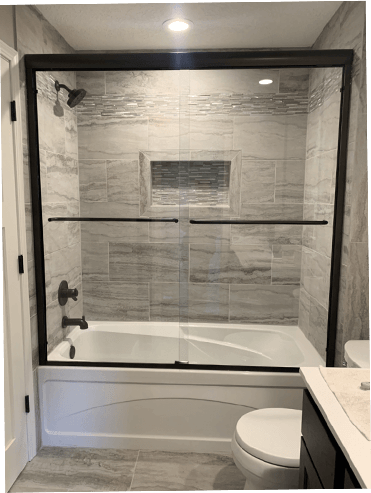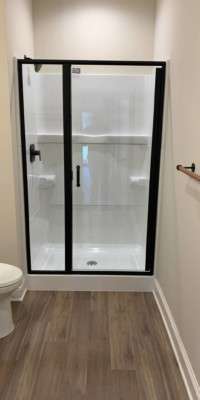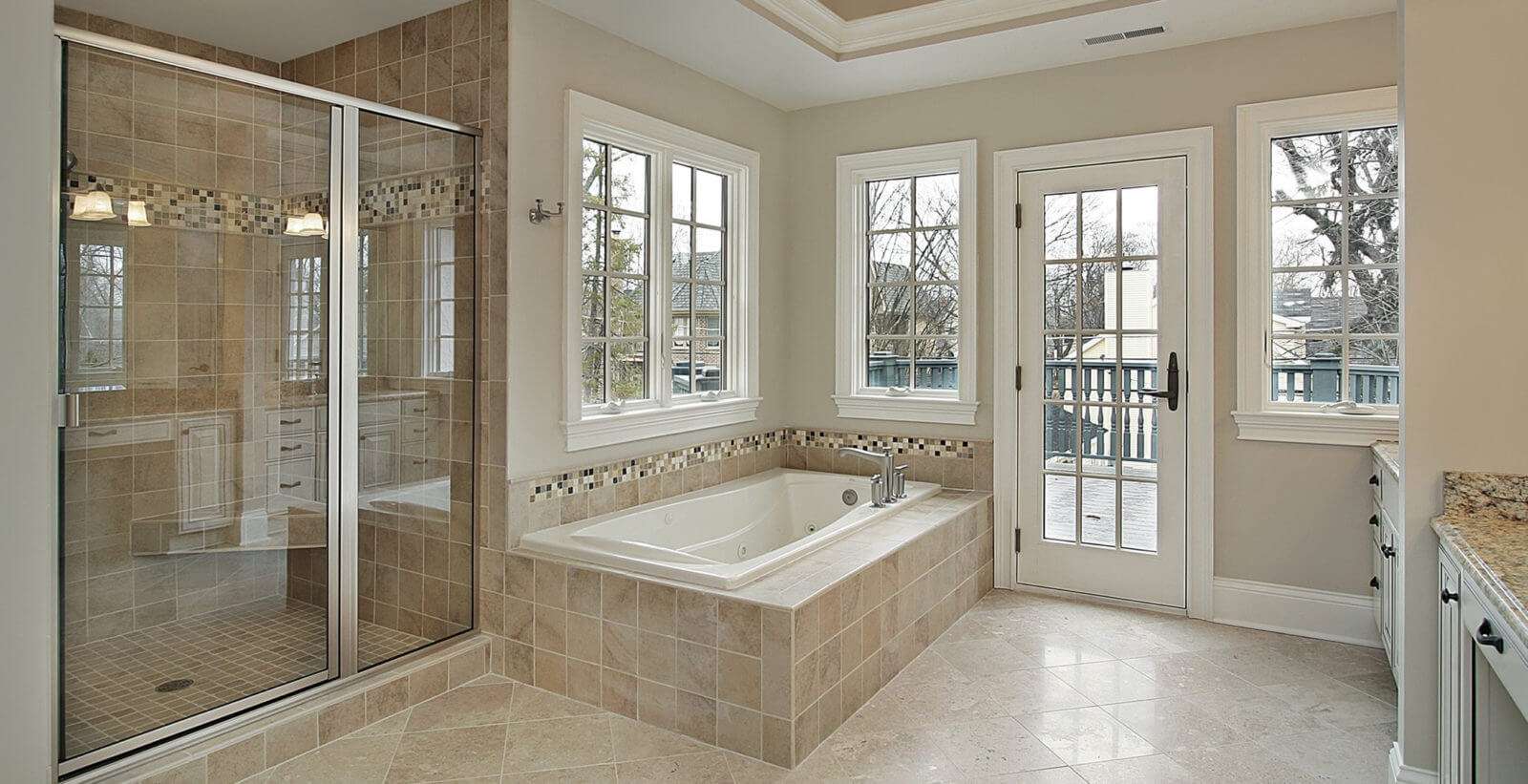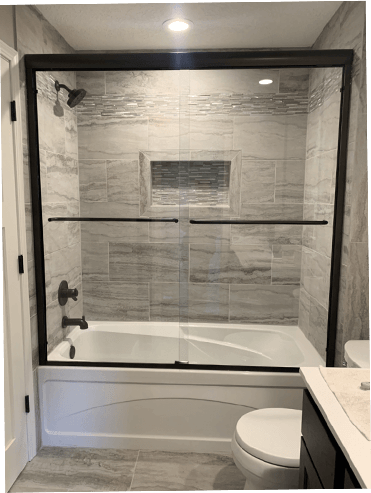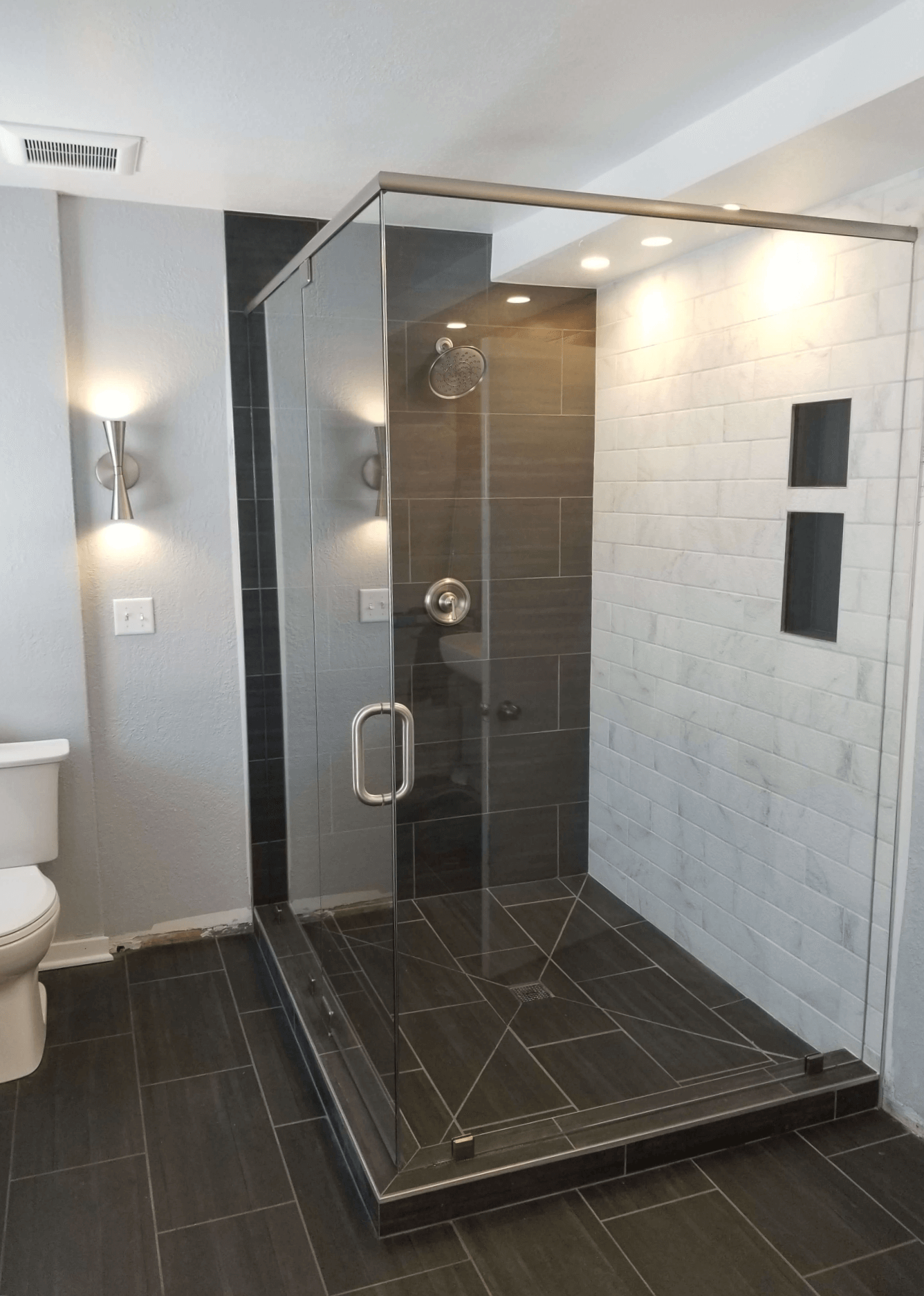 A Lot Of Customers In The Beginning Of The Process Can Show Concerns About Headers Taking Away From The Overall Look Of Their Bathroom. When Done Right, It Can Add To The Feel And Design Of The Shower. Here Is A Great Example!
Massive Custom Cut Shower Enclosure Brings This High End Bathroom Remodel All Together! Brushed Nickel Hardware Hold The Glass And Invisible Shield Glass Protection Will Ensure This Glass Shower Looks New For Years To Come!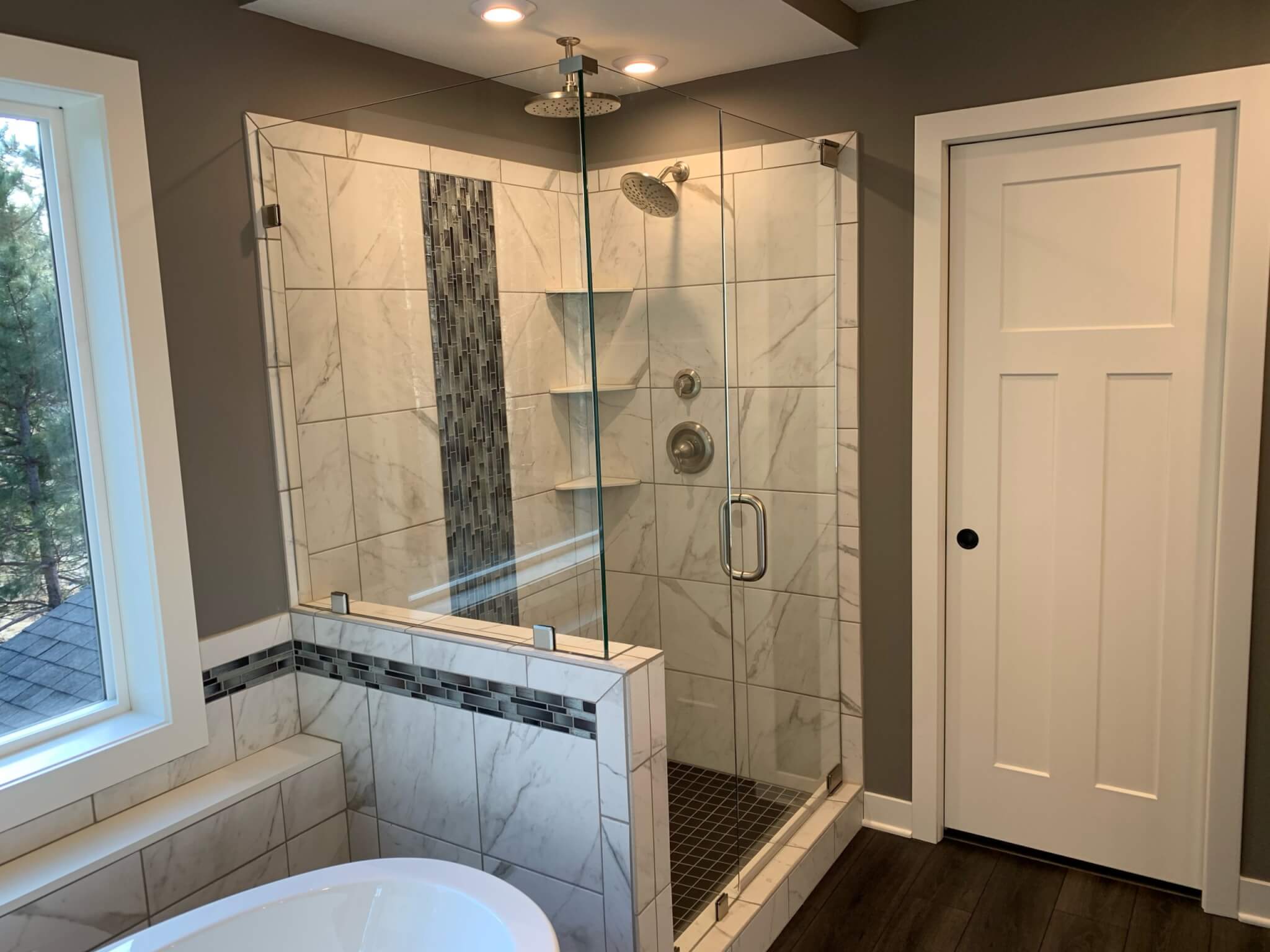 Our Customer Wanted To Keep The Open Concept Of Their Newly Built Home. We Provided Them With A Custom Cut 3/8" Frameless Corner Glass Shower That Allows Our Customer To Enjoy The Craftsmanship Of Their New Home, And Not Have Their Hand Picked Tile Blocked By A Standard Shower Enclosure.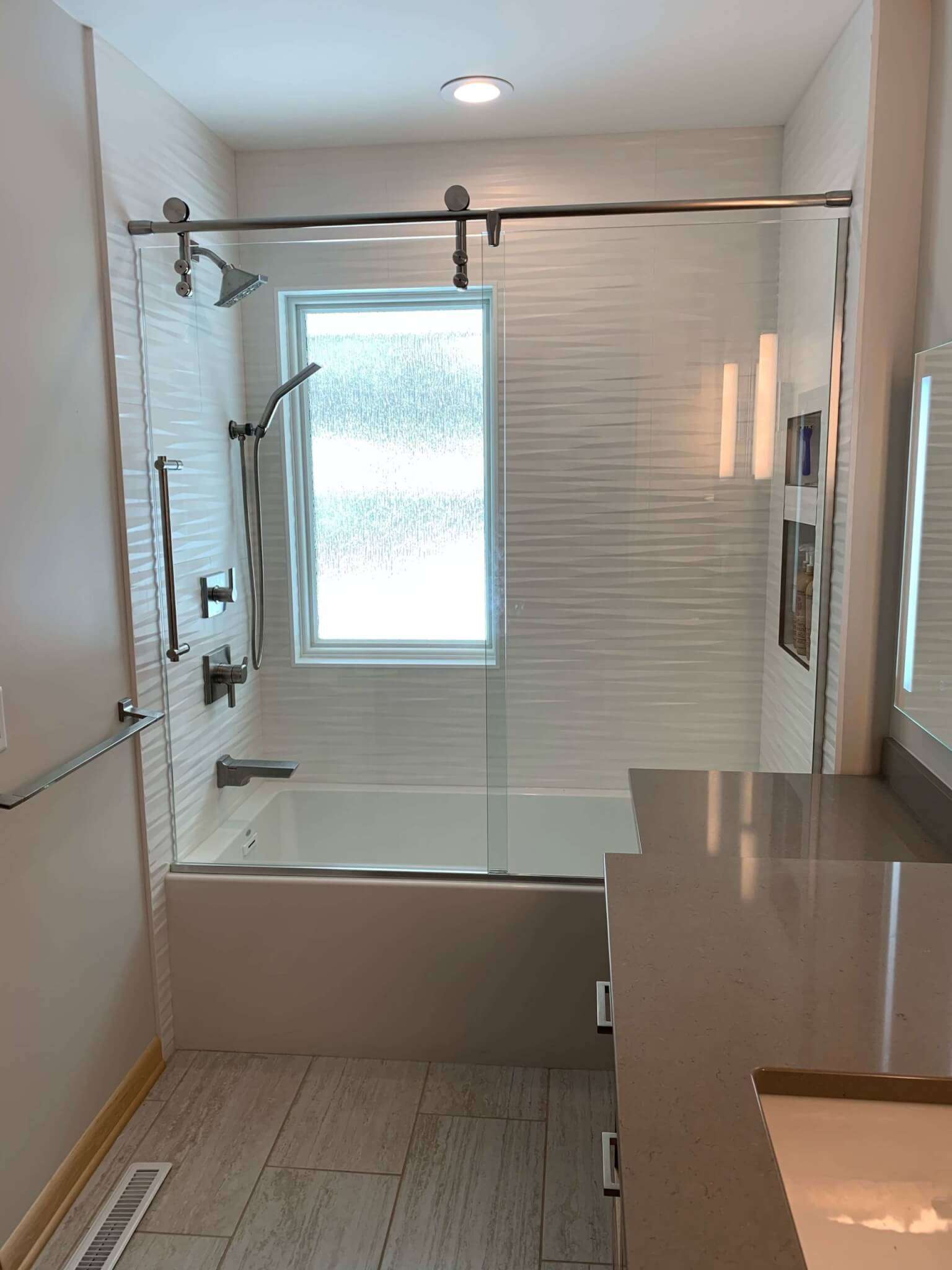 This Custom Rolaire Fixed Panel And Slider With 3/8″ Invisible Shield Glass Can Be Installed On A Tub As Well!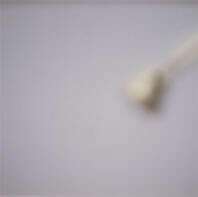 Velour/Frosted
Clear
Rain