Shower Doors and Enclosures
Having the proper glass shower door or shower enclosure can truly transform any bathroom, and no one does it better than Glass and Mirror, Inc. We offer a comprehensive selection of glass shower doors and shower enclosures and have been serving Minneapolis, St. Paul and the greater Twin Cities metro area for over 30 years. We specialize in a variety of shower doors – from heavy glass/frameless shower doors, as well as framed doors and enclosures. Call us today or stop in our showrooms to see how we can give your shower the look you've always dreamed it had.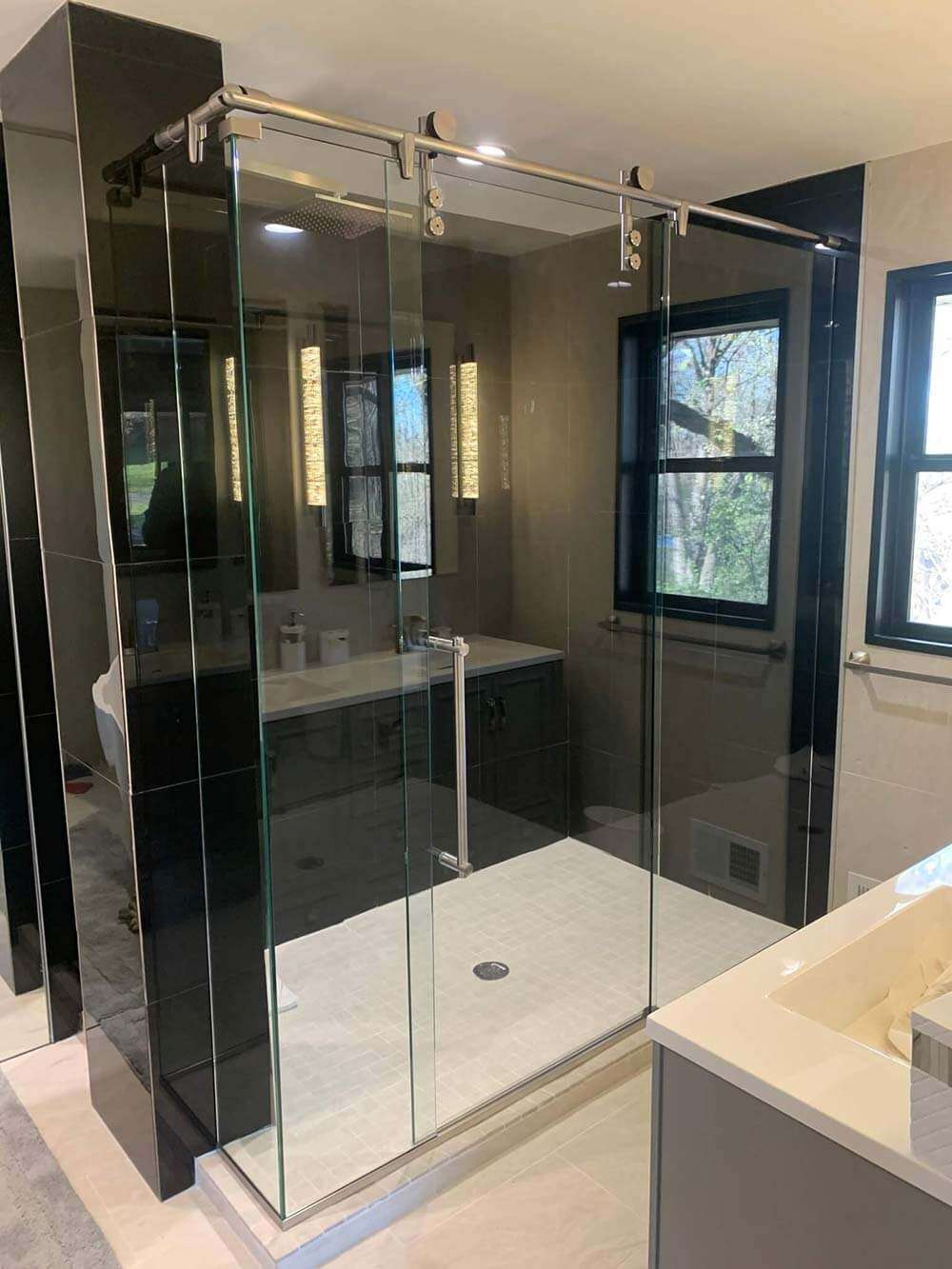 This Custom Cut Coral Cambridge Slider With Solid Stainless Steel Header Is Luxury You Are Looking For In Your Bathroom. With 3/8" Invisible Shield Glass This Slider Provides A Rich Elegant Look And Protection You Need When It Comes To Hard Water Stains And Mineral Build Up.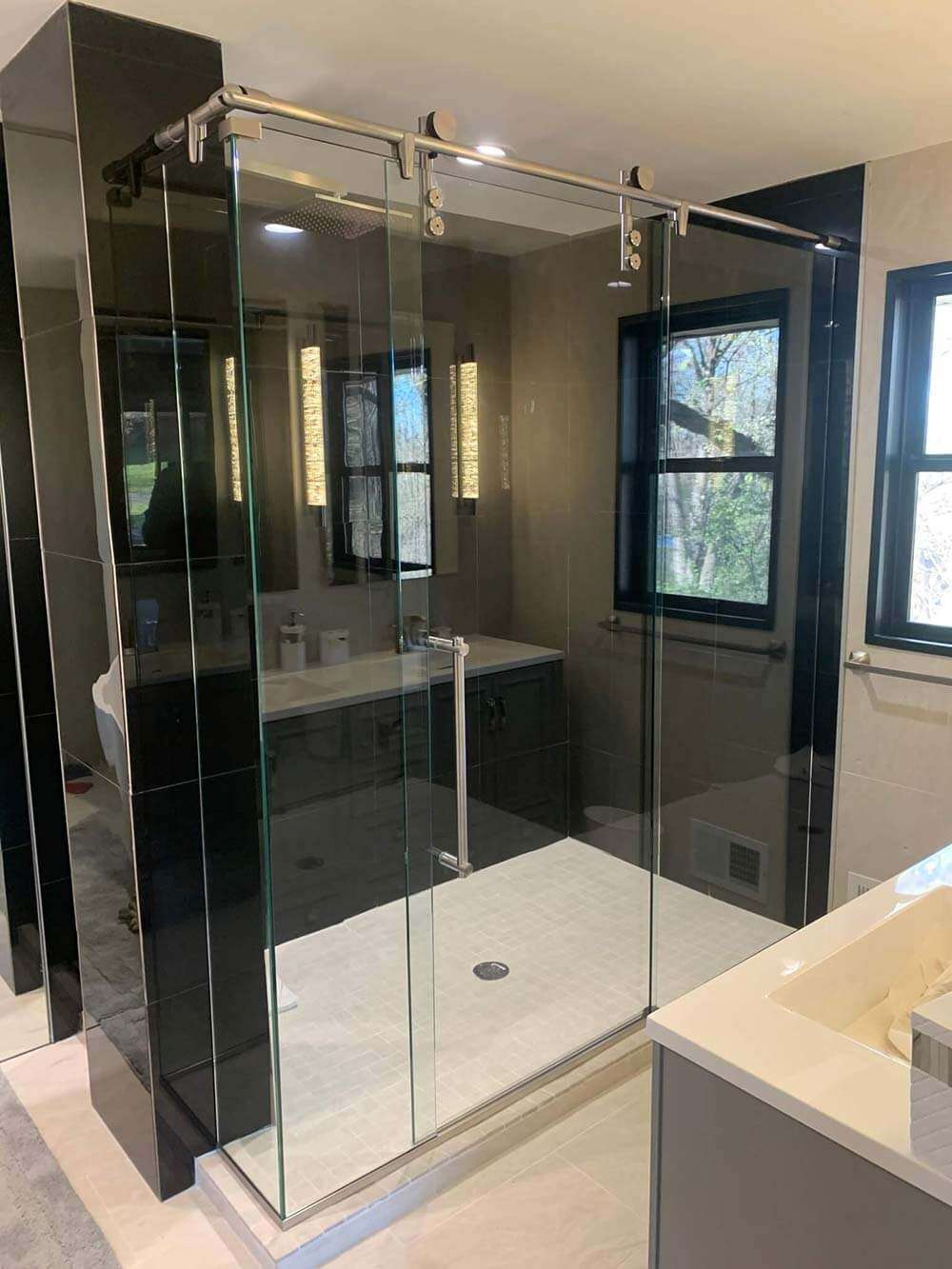 Open Concept? Yes Please! One Of A Kind Custom Shower With ½" Custom Invisible Shield Glass And No Header Design. Glass Is Held By U.S. Horizon Chrome Hardware And Shines In This Newly Remodeled Bathroom.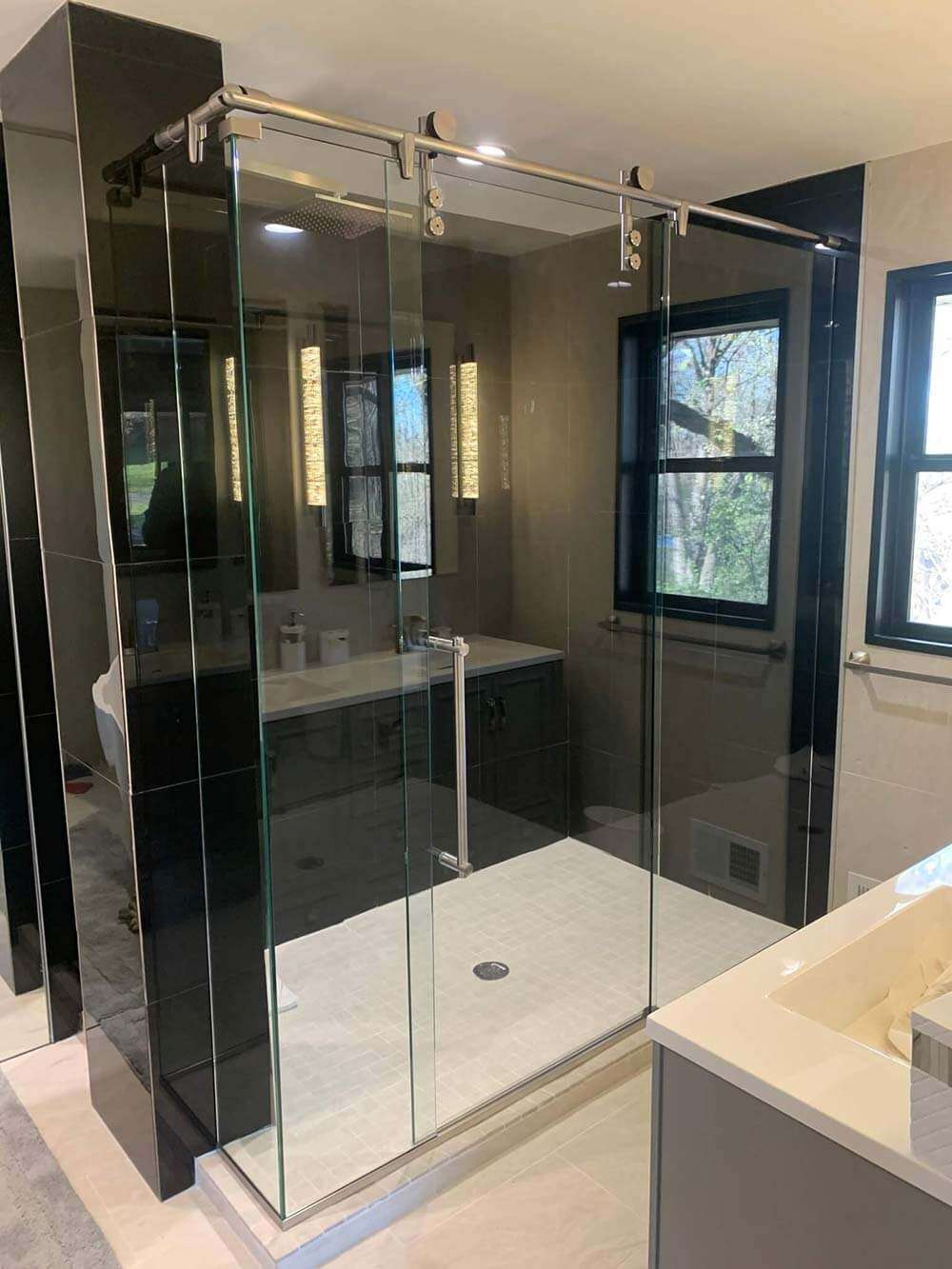 Here At Glass & Mirror Inc. We Cut All Of Our Glass To Custom Fit Every Job. Take A Look At This Beautiful Steam Shower Enclosure With an Operable Transom! 3/8" Invisible Shield Glass Held By U.S Horizon Matte Black Hardware Takes This Shower To A Whole New Level!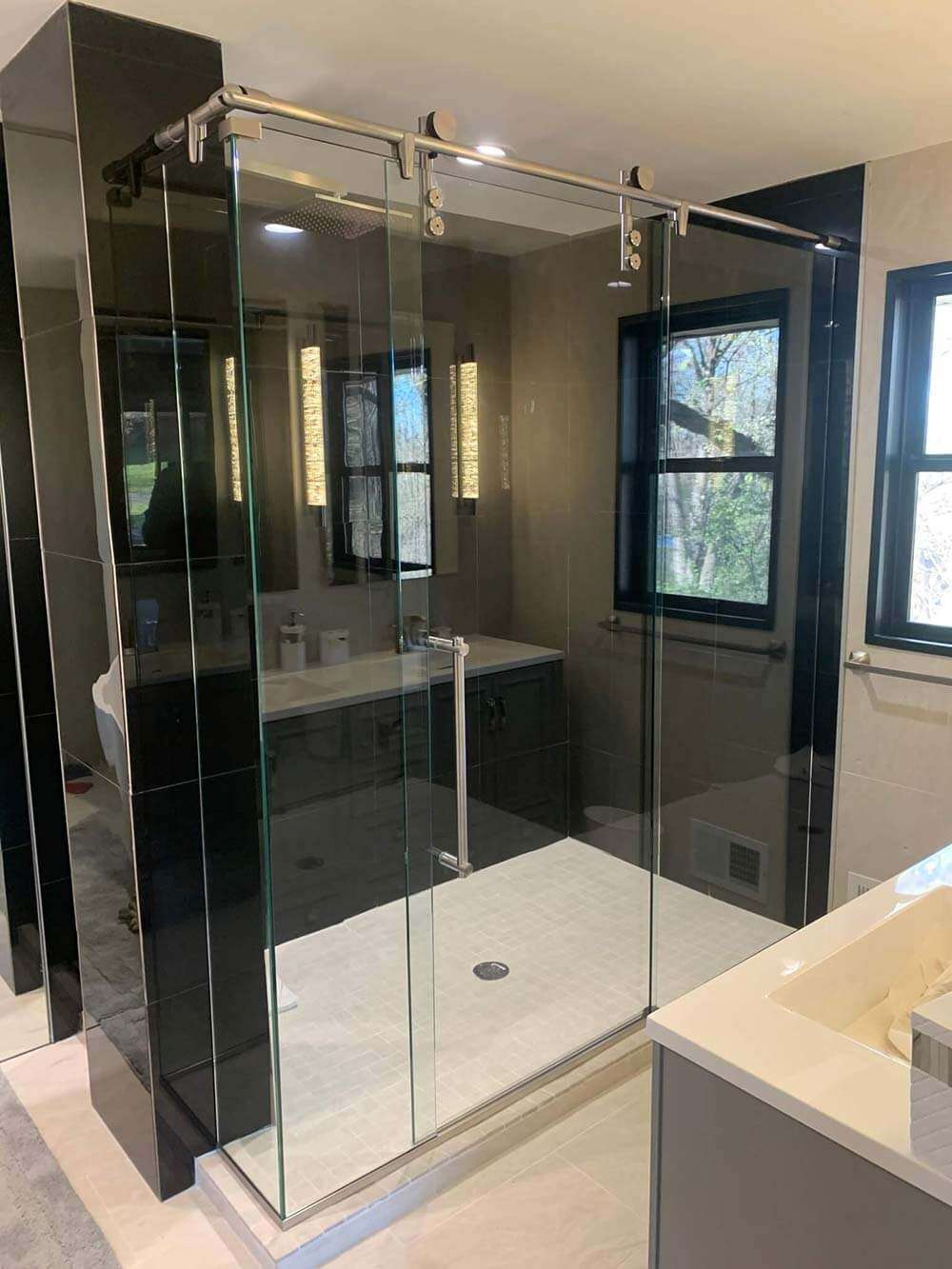 Beautiful ½ Inch Shower Door With Brushed Nickel Hardware. This Door Panel With Step-Up And Return Added The Finishing Touches To This Amazing Bathroom Remodel.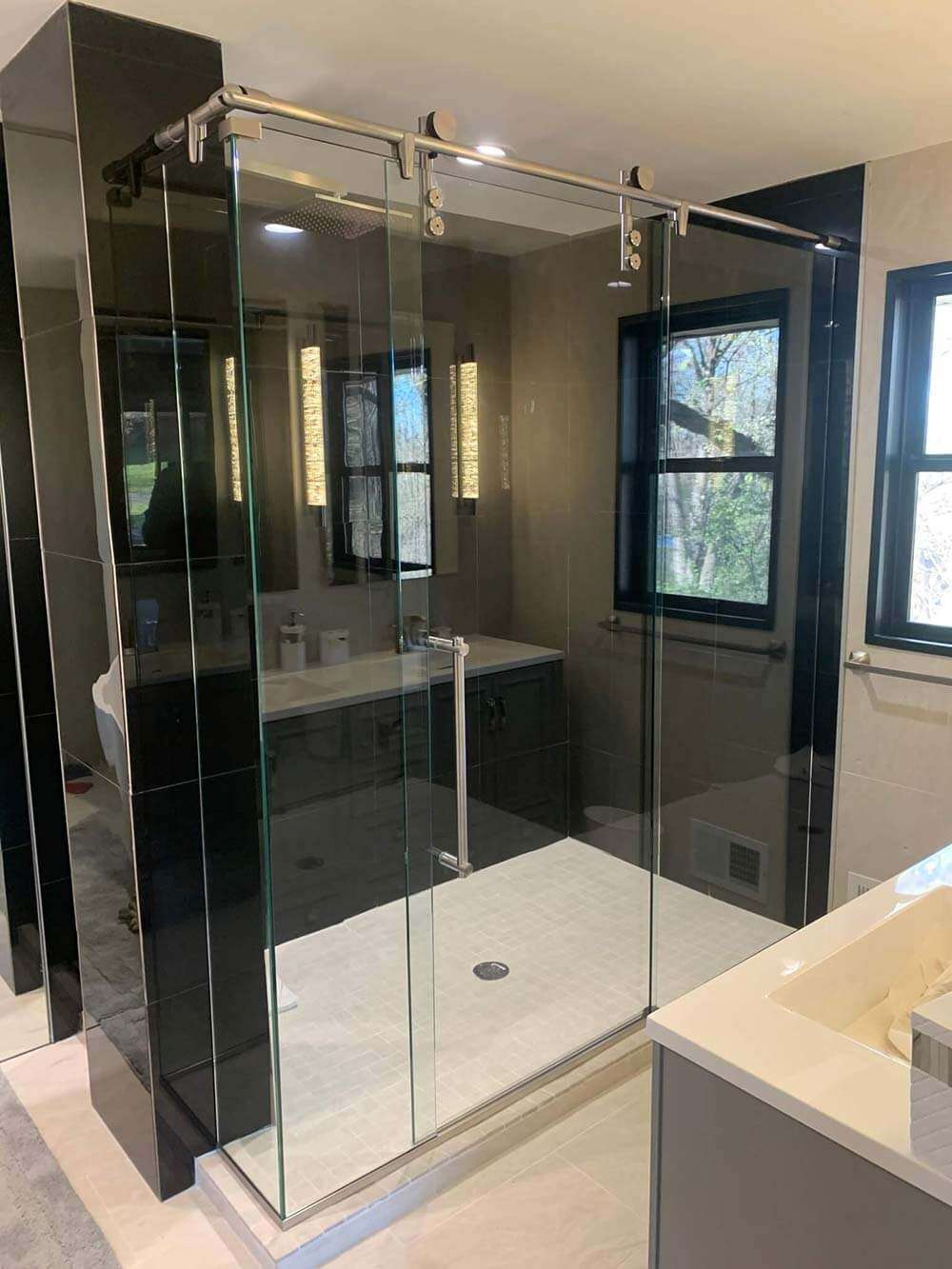 One Of A Kind 3/8 Inch Custom Shower With Clips And Channel.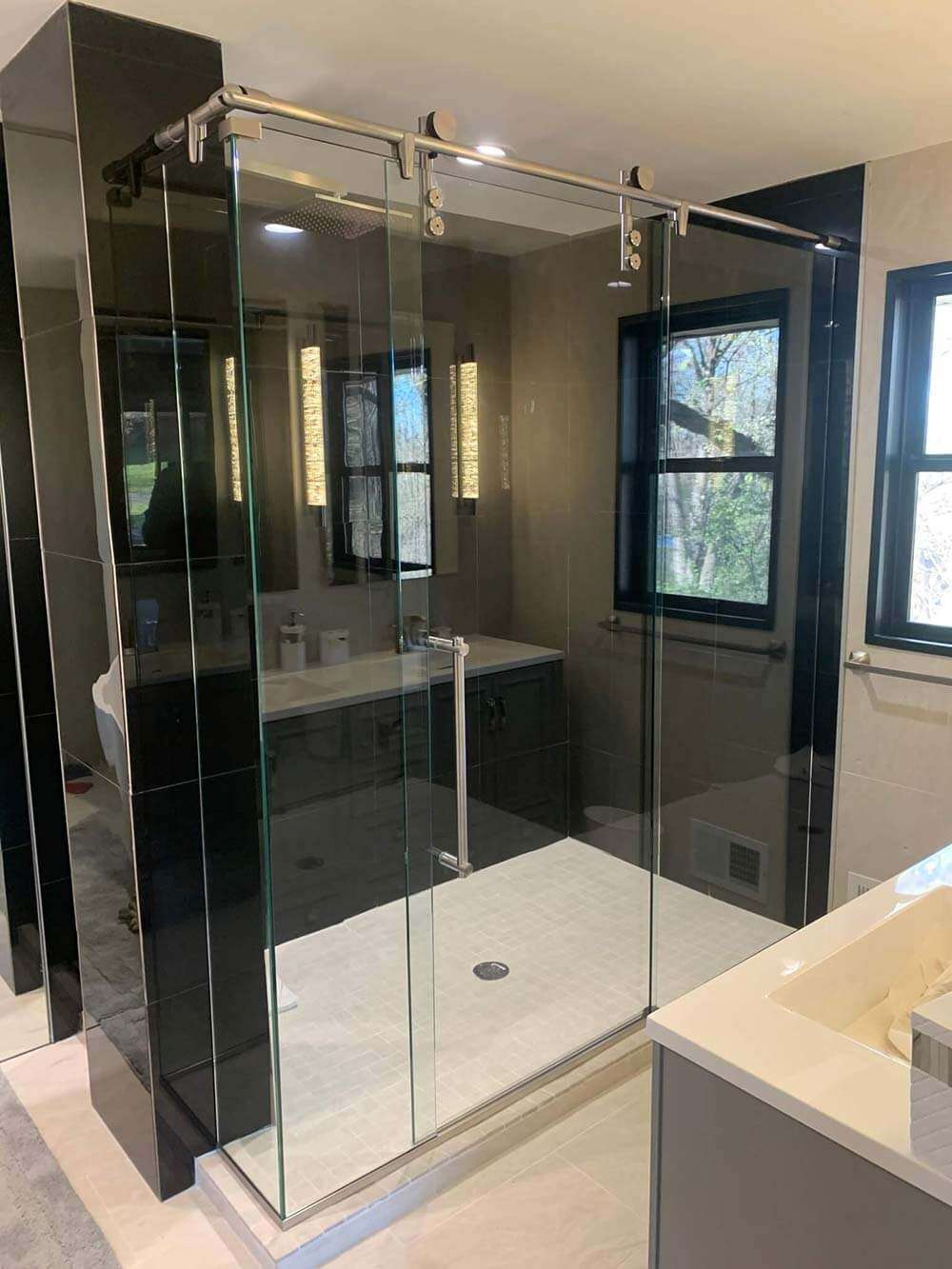 One Of A Kind 3/8" Heavy Glass Shower Enclosure With French Door! Brushed Bronze Hardware With Ladder Pull Handles And Invisible Shield Glass Protection Adds The Icing On The Cake To This Bathroom Remodel.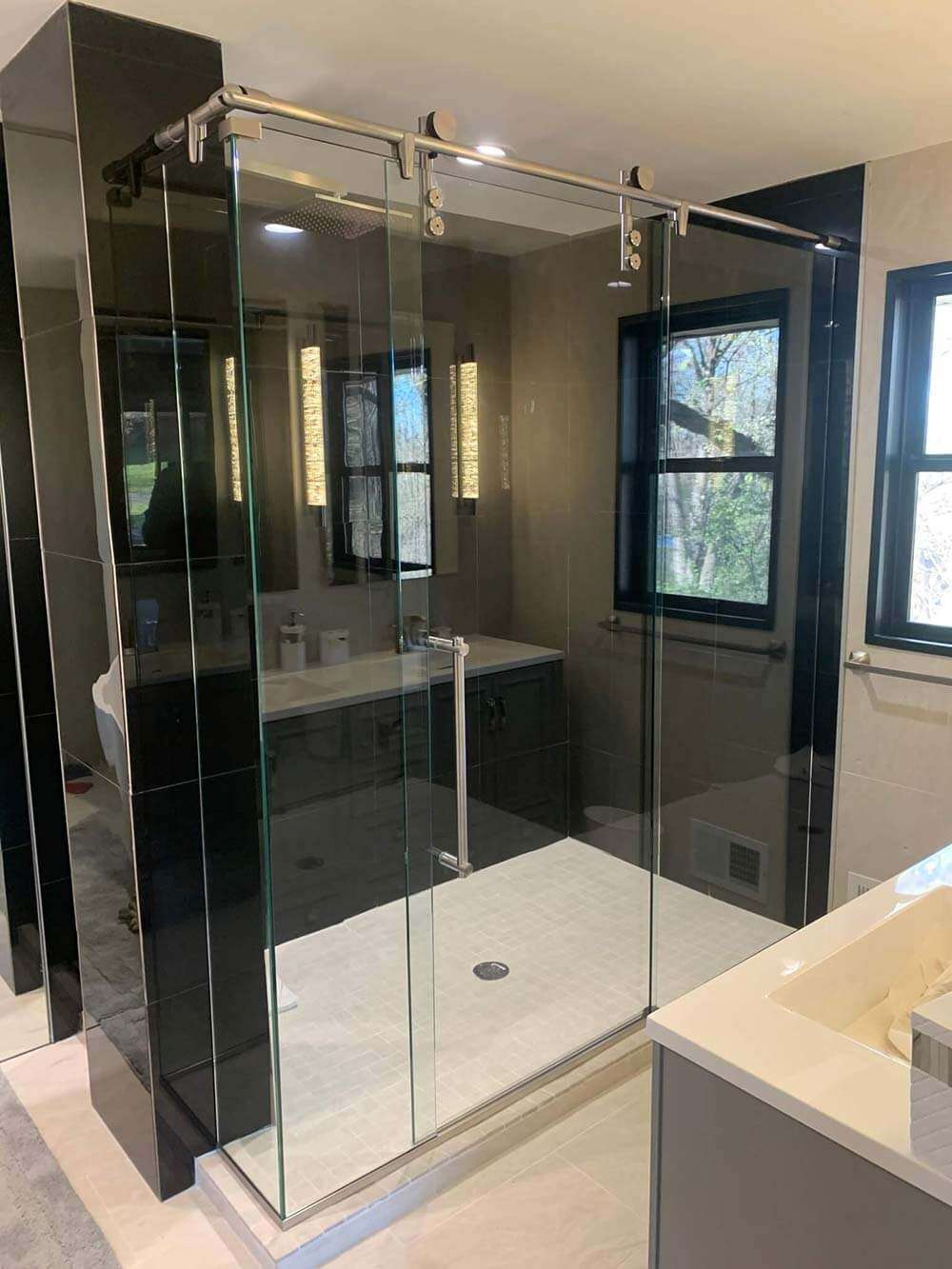 A Lot Of Planning Went Into This One! We Started With 3/8" Invisible Shield Glass With Glass To Glass Hinges, A Fixed Transom Above The Door To Accommodate The Deco Tile. Above The Fixed Transom We Added An Operable Transom To Allow The Shower To Vent When The Steam Shower Is Not In Use. The Fixed Panel On The Left Is Held By Four Clips (Two At The Top And Bottom).

Our custom glass shower doors and shower enclosures include:
Glass and Mirror, Inc. also offers a large selection of glass and metal finishes.
Shower enclosure and hardware suppliers:
Give us a call or preview our service area to get started with our Twin Cities Glass Company.
Contact us at :
OR click the button below!